Renting the Exhibit
Exhibit Content
The exhibition contains approximately 150 artifacts that have been selected to demonstrate the many facets of walking in our culture, including everyday objects such as snowshoes, moccasins, parkas, tools for hunting and trapping, mittens as well as intricately decorated ceremonial outfits made for our children's Rites of Passage milestones. The materials used to create these objects demonstrate the wealth of resources on our land, while the techniques illustrate our skill and artistry. Audio, video and photographs reveal the sights and sounds of our land and our people. Compelling artwork by contemporary Cree artists is featured throughout the exhibit, illustrating another mode of creative expression in our cultural identity.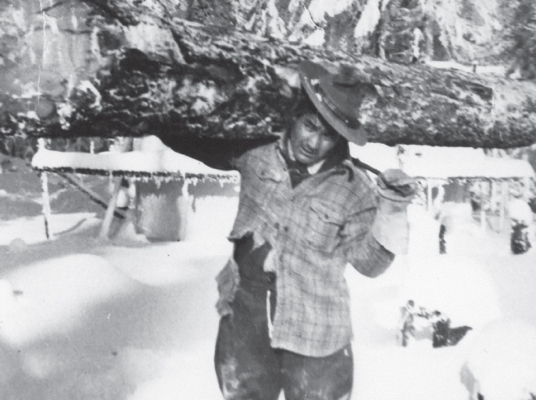 ᒥᓯᓇᐱᔅᑭᐦᐃᑭᓐᒐᔔ ᒍᓰ ᔑᑲᐱᔪ-ᐱᓚᑭᓯᒦᑦ, ᒥᓯᓇᐱᔅᑭᐦᐃᑭᓐᒐᔔ
| Josie Shecapio Blacksmith Photo Collection
Availability
2020 and beyond
Shipping Fee
One-way to host venue + insurance
Contents of the Exhibition
150 artifacts, 23 panels, 26 plinths, 2 tablets, 7 screens
Size
24 to 28 crates, dimensions ranging from 84" x 36" x 48" to 48" x 24" x 34"
Space Requirements
900 to 1900 sq. ft./82 to 176 sq. m.
Languages
Cree, French, English
Additional
Education materials, and catalogue