ACCI Collection Officer, Paula Menarick @ Otsego!
It was a privilege to attendthe 2015 Otsego
Institute for Native North American Art History summer seminars in Cooperstown,
New York. We focused on connoisseurship of materials and the theorization of
materiality.
What is the Otsego Institute?
"The Otsego Institute for Native
American Art History was founded in 1996 to support and promote the highest
standards in the field of Native American art history. Between 1997 and 2002,
the Otsego Institute symposium, planned by the institute and sponsored by
NYSHA, brought together Native and non-Native artists, museum professionals and
scholars, to address theoretical issues in the study of Native American
art. In 2002, the format of Otsego Institute activities was
modified from an academic conference to an advanced workshop for graduate
students who examined Native American art history within a framework of formal
lectures, hands-on workshops, and informal discussion of contemporary research
and scholarly practices with co-participants and faculty."http://www.otsegoinstitute.org/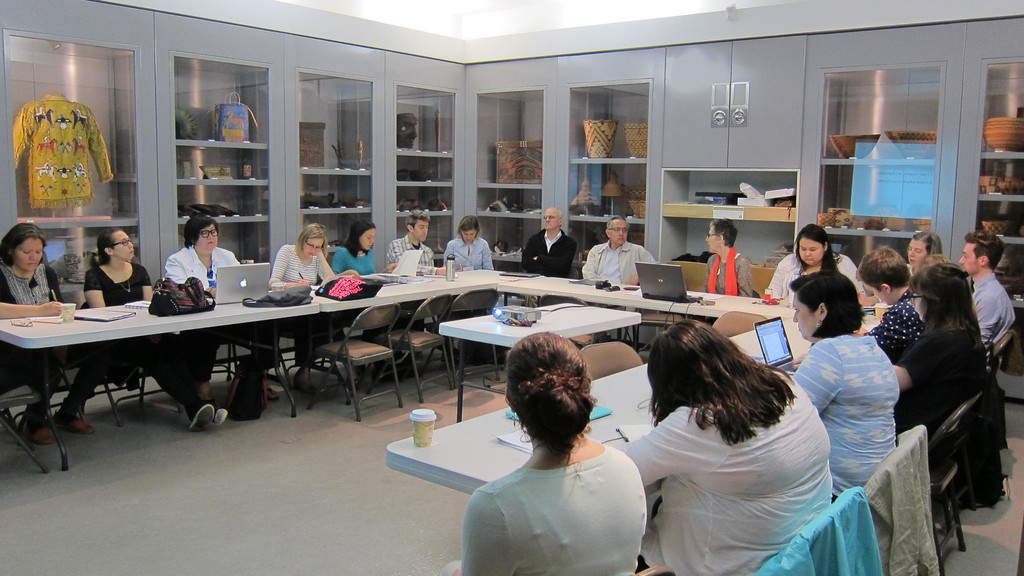 The seminars consisted of readings,
lectures, group discussions, hands on activities with objects from the Thaw
Collection of American Indian Art. Each participant presented an object related
totheir current and prospective dissertations and curatorial projects.I chose to present a James Bay Cree Beaded Hood that related
to the ACCI replication project, where I madeabeaded
cap and contemporary versions of a beaded hood using traditional techniques.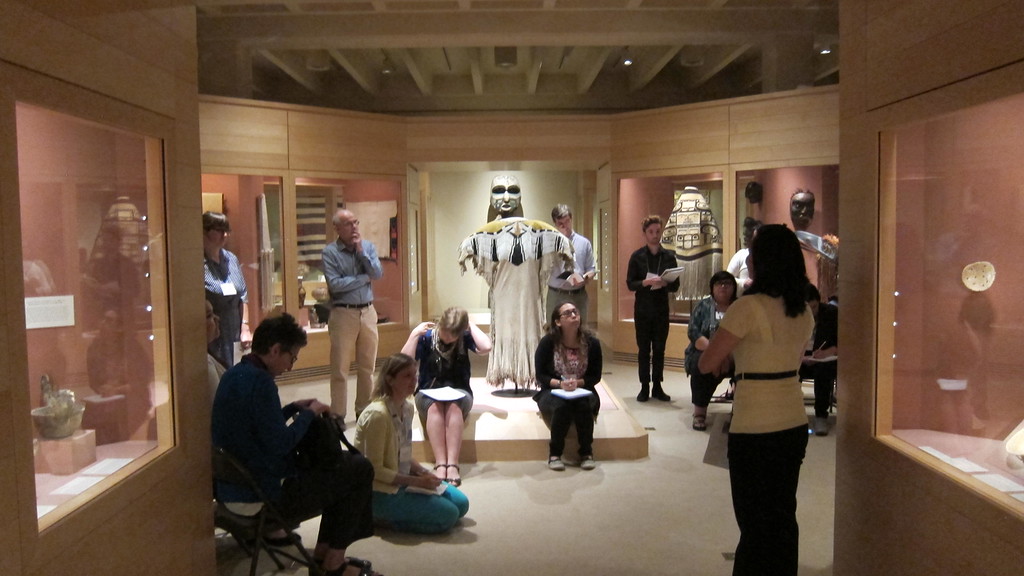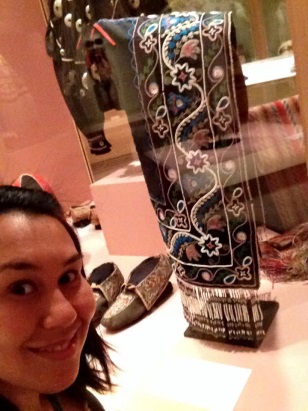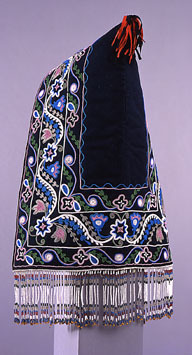 "Hood" 1860 ca. in Fenimore Art Museum, T0788,www.collections.fenimoreartmuseum.org/items/show/851
It was an honour to interact
with this hood and to learn about other First Nations objects such as aYup'ik Eskimo Story Knife, a Central Plains Parfleche
Envelope, and an Osage Women's Wearing Blanket – to name but a few.
The Aanischaaukamikw Cree Cultural Institute and I would
like to thank the Otsego Institute faculty, co-participants and organizing team
for a great learning experience. We look forward to new partnerships with the
Fenimore Art Museum.
Paula Menarick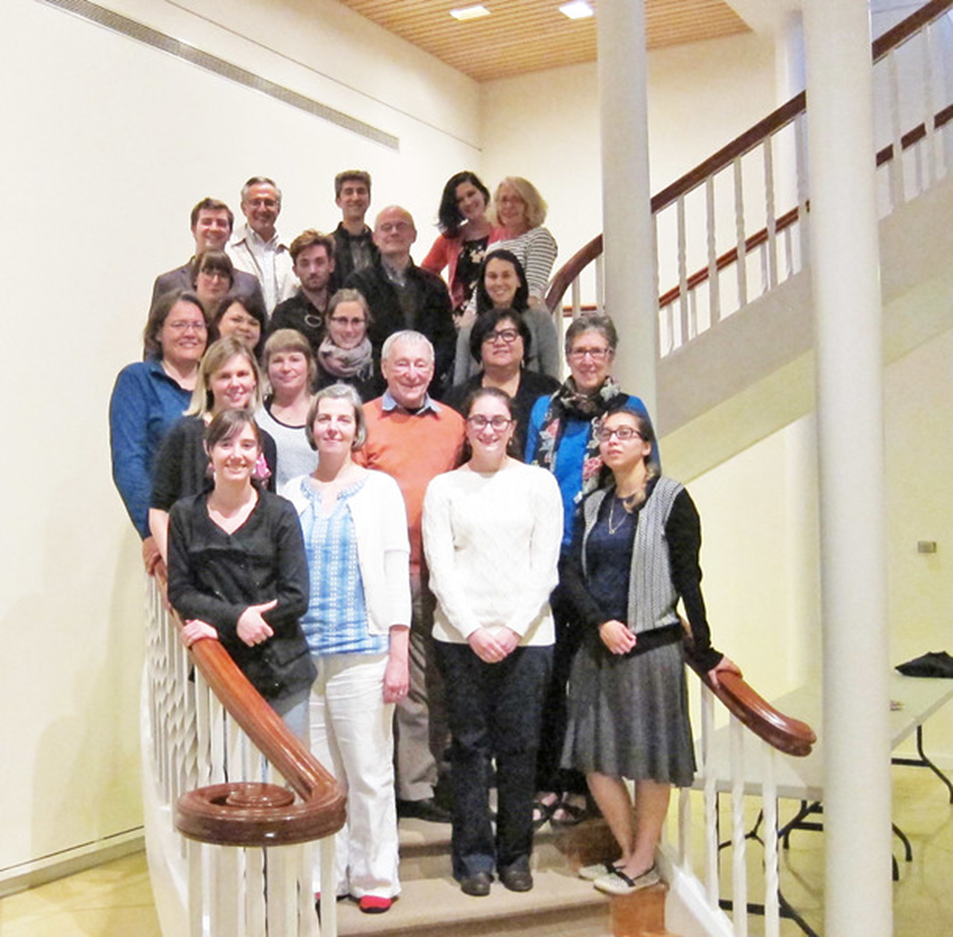 Photo Credits: Jonathan Holstein
& Paula Menarick