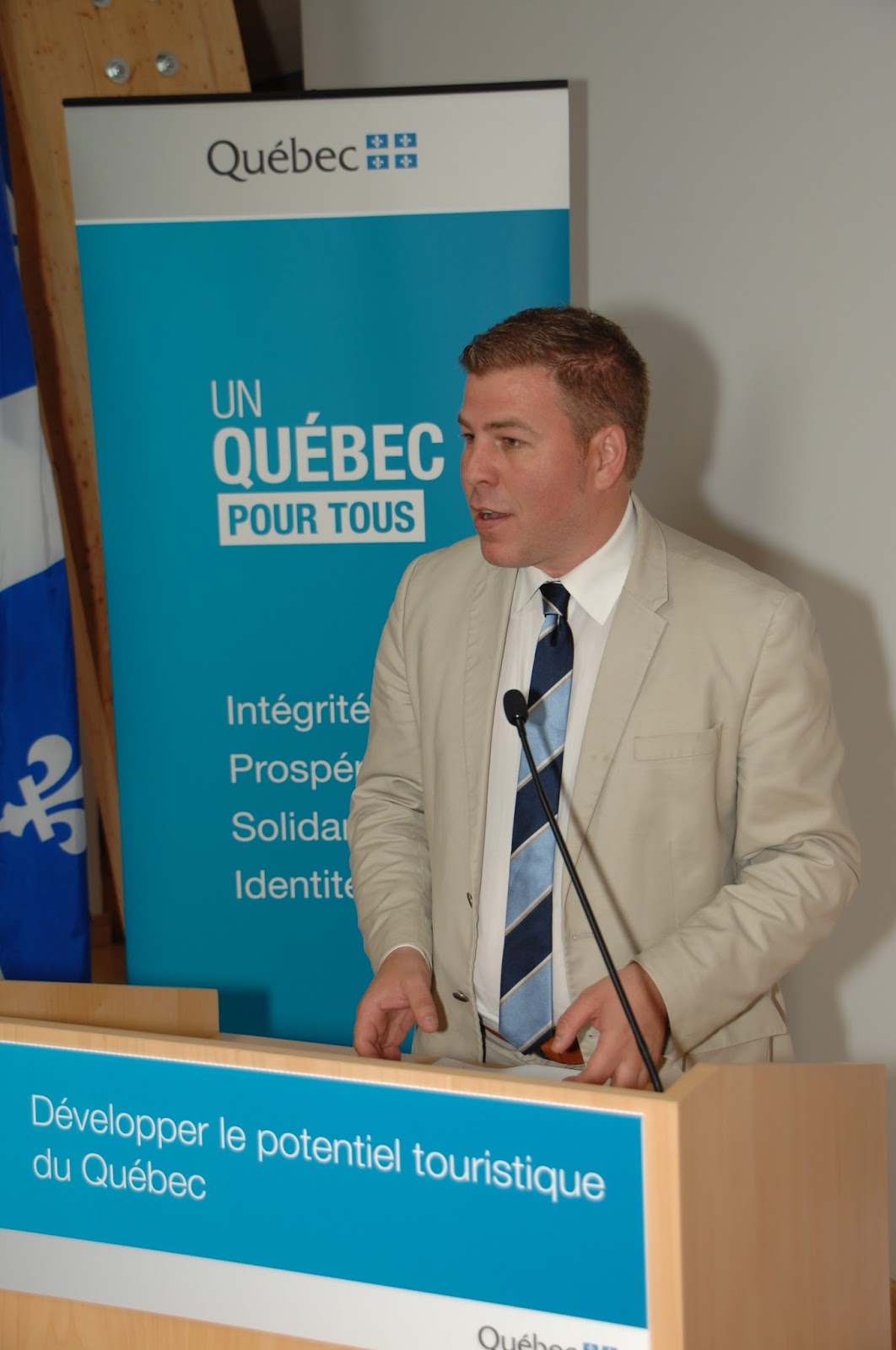 The Aanischaaukamikw Cree Cultural Institute has once again
hosted a major tourist gathering in the region. The Quebec Minister for
Tourism, Pascal Bérubé was at ACCI to announce a Funding Agreement totaling
$1.4 million to be invested in the region for tourism development.
Representatives from the Crees and Jamesian along with The
Cree Tourism Association , Eeyou Itschee and James Bay Tourism were present to
hear this exciting news. ACCI President
Diane Ottereyes-Ried welcomed the Minister Bérubé to ACCI. Abel Bosum, of the Ouje-Bougoumou Council,
welcomed the Minister to the Community.
Minister Pascal Bérubé did not hide his admiration for the
building that houses the Aanischaaukamikw Cree Cultural Institute.
Minister Pascal Bérubé's message in the guest book reads…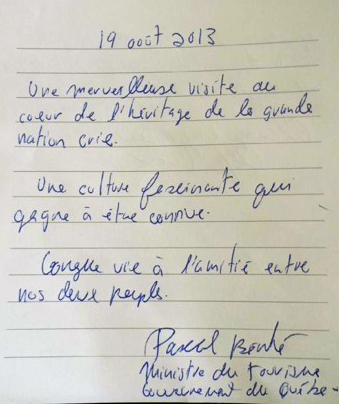 "A wonderful visit to the heart of the heritage of the great
Cree Nation.
A fascinating culture that is worth being known.
Long life between the friendship our two peoples"