On
the 26th and 27th of November, the Board of ACCI met at the Hotel-Musee
Premieres Nations in Wendake, near Quebec City.
One
of the highlights of the meeting was participation in the opening of the new
permanent exhibition at the Musee de la civilization, titled "This is Our
Story: First Nations and Inuit in the 21st Century".
The
exhibition takes an in-depth look at today's aboriginal cultures, from their
diversity, worldviews, beliefs, and ways of identifying with their pasts, to
contemporary expressions of aboriginality around the world. The exhibition
delves into what it means to be aboriginal in the 21st century.
Dianne
Ottereyes Reid, Willie Iserhoff, Kenny Mianscum, and Stephen Inglis had
participated in meetings in Quebec to discuss the exhibition over the last
three years.
Staff at ACCI
had also hosted a visit of several days by the exhibition team.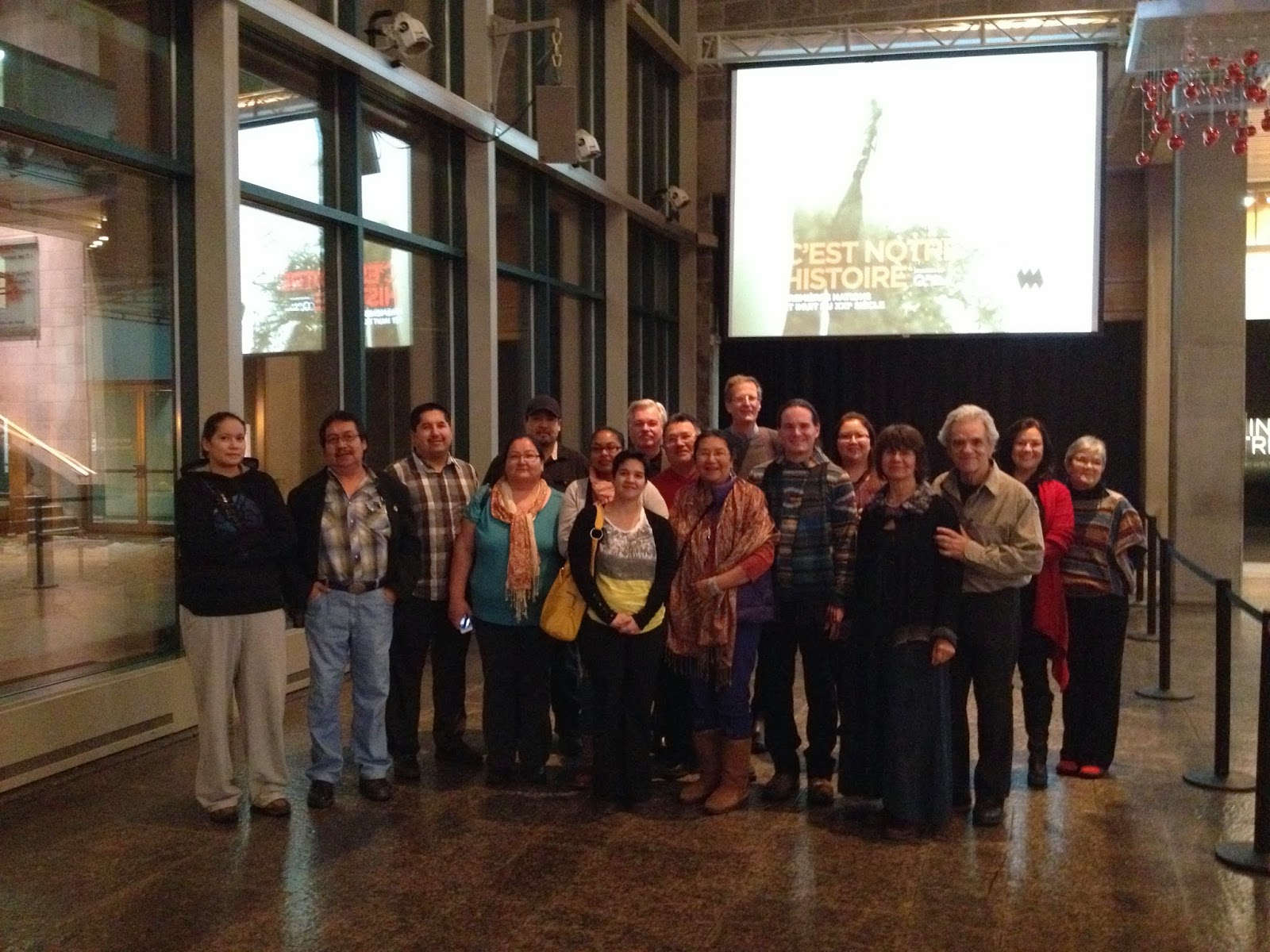 The board
members, staff, and friends gathered for a photo in the lobby of the museum
before the event.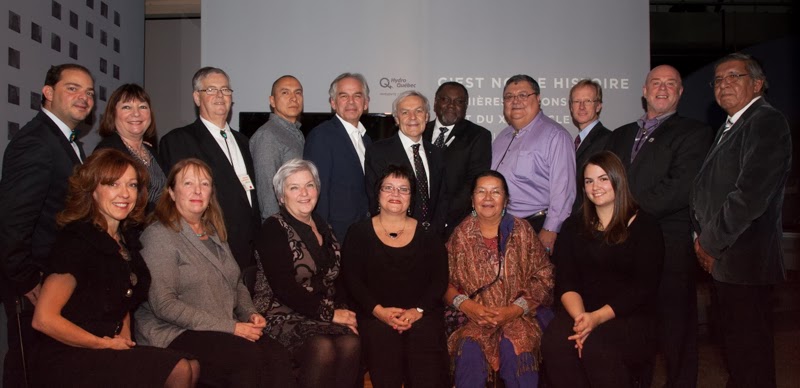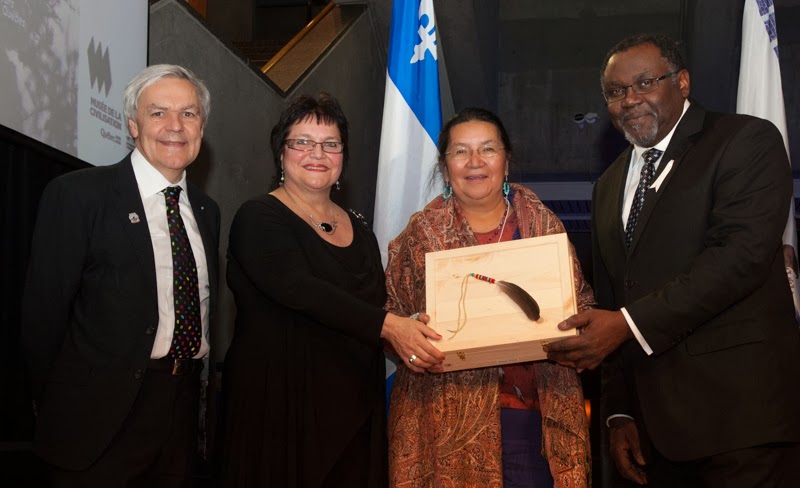 Photo attached, she is accompanied by the Minister for Aboriginal Affairs, Mrs. Elizabeth Larouche, the Minister of Culture and Communications, Mr. Maka Kotto and the Museums of Civilization Executive Director, Michel Côté (left)
Our President, Dianne Ottereyes Reid, was hounered
during the formal part of the programme.