ACCI staff are carrying out a project to survey cultural heritage collections in the communities of Eeyou/Eenou Istchee, offering preservation tips along the way and gathering interest for a future preservation workshop.
Today our Archivist and Conservator landed in Whapmagoostui, the northernmost James Bay Cree community.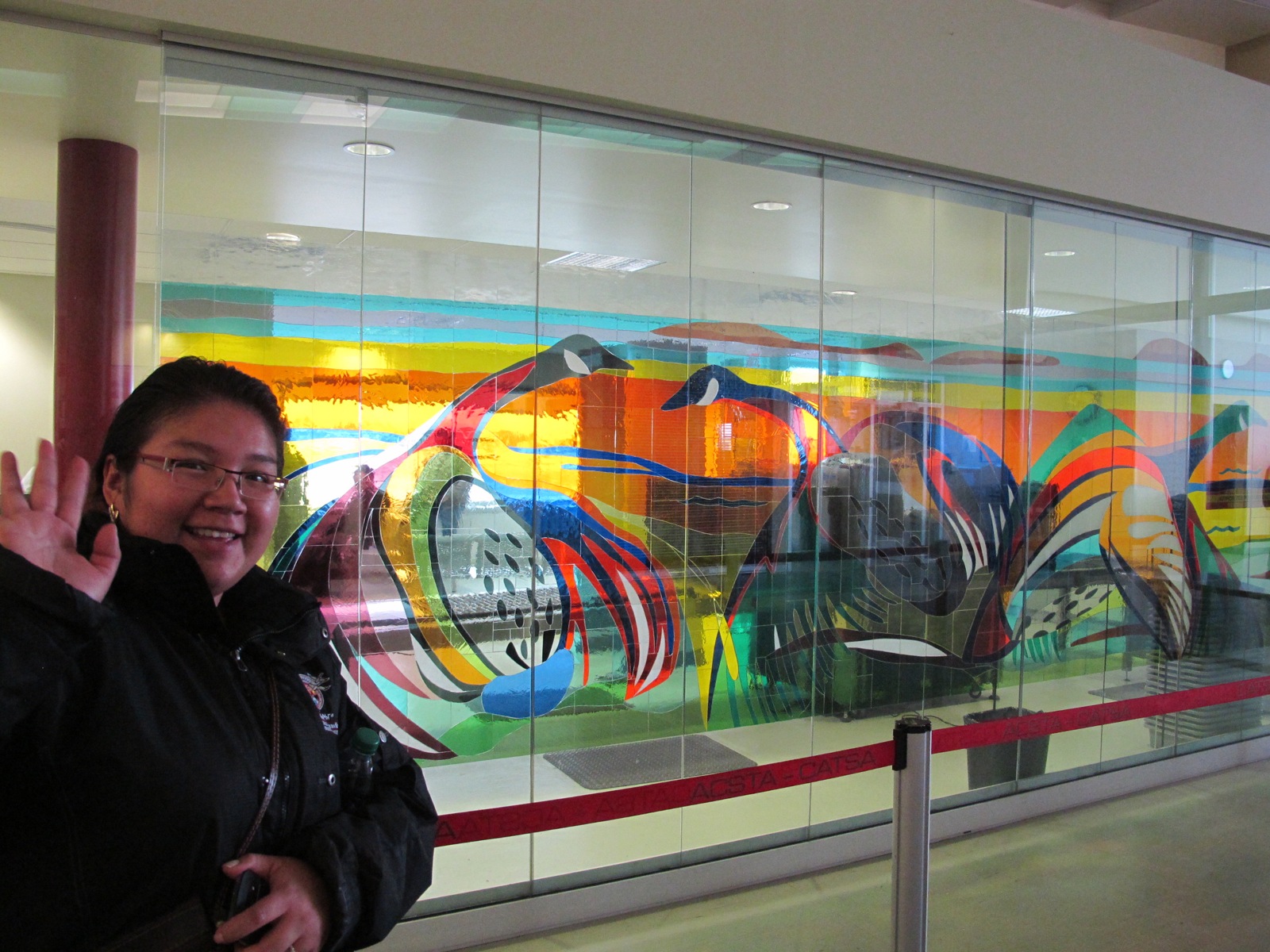 Archivist, Lisa, stands by the beautiful glass wall at the Kuujjuarapik Airport.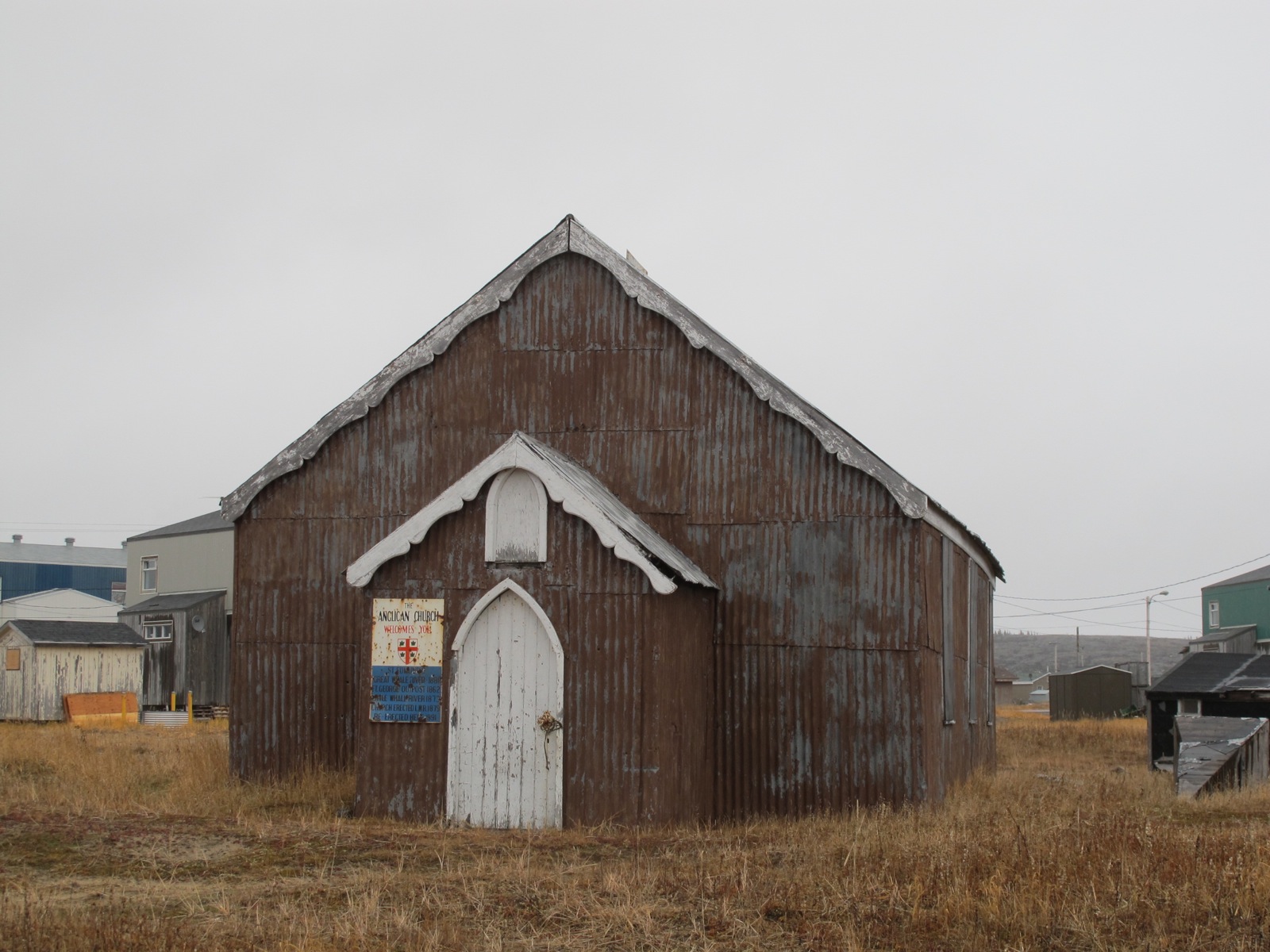 The old Anglican church still standing in the community; an example of built heritage.
Lisa and Claire (Conservator) look forward do meeting Rev. Tom Martin tomorrow, as well as other important members of the community, to discuss local Cree artefacts, archives and built heritage, and how they can be preserved for the future.
Stay tuned for more posts from our travelers as they make stops in each community!
– Whapmagoostui: October 29 – 31
– Chisasibi: October 31 – November 2
– Waskaganish: November 2 – 7
– Ouje-Bougoumou: November 8 – 9
– Wemindji: November 12 – 14
– Eastmain: November 14 – 16
– Waswanipi: November 19-20
– Mistissini: November 21 – 22
– Nemaska: TBD