We rounded out the calendar year with trips to our neighbouring communities Waswanipi and Mistissini.
In Waswanipi we visited Cultural Coordinator Diane Cooper at the riverside location of the Waswanipi Culture Department. Diane's previous museum training means she is well aware of the different risks to heritage collections. Insects are common threats, feasting on the proteins available in hides and furs. And strong light and UV radiation can cause fading and deterioration. Diane takes different measures to protect the collections in her care. To kill off active insect attacks, she places the affected artefacts in the freezer. To prevent light damage, she moves artefacts to darker areas of the building or places them under covers. Specialized knowledge is necessary so that freezing and shading are carried out in the correct way with artefact-safe materials.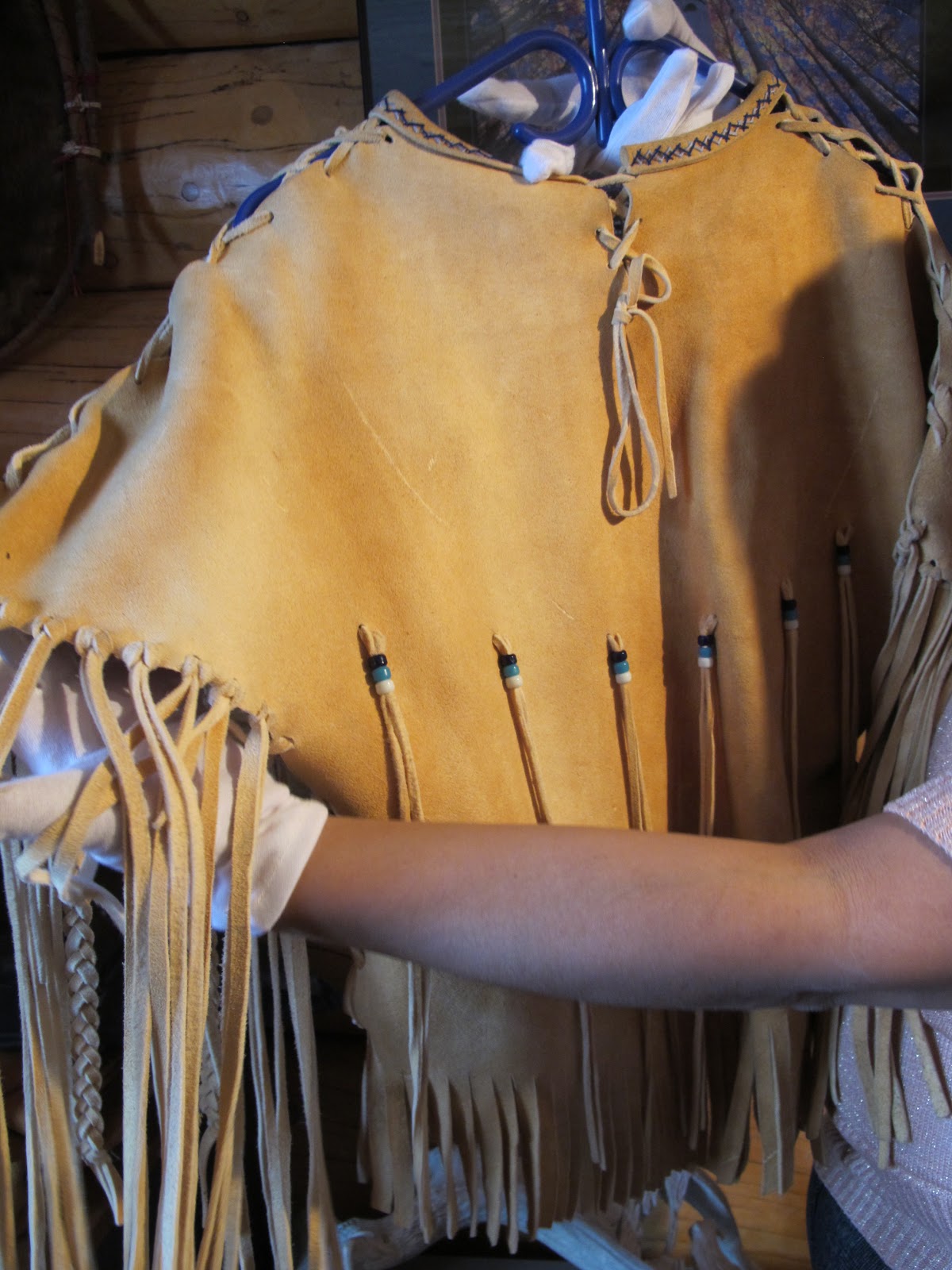 Diane Cooper showing us a moose hide top that suffered some light damage in the past.
The top is now kept out of direct sunlight, under a cover.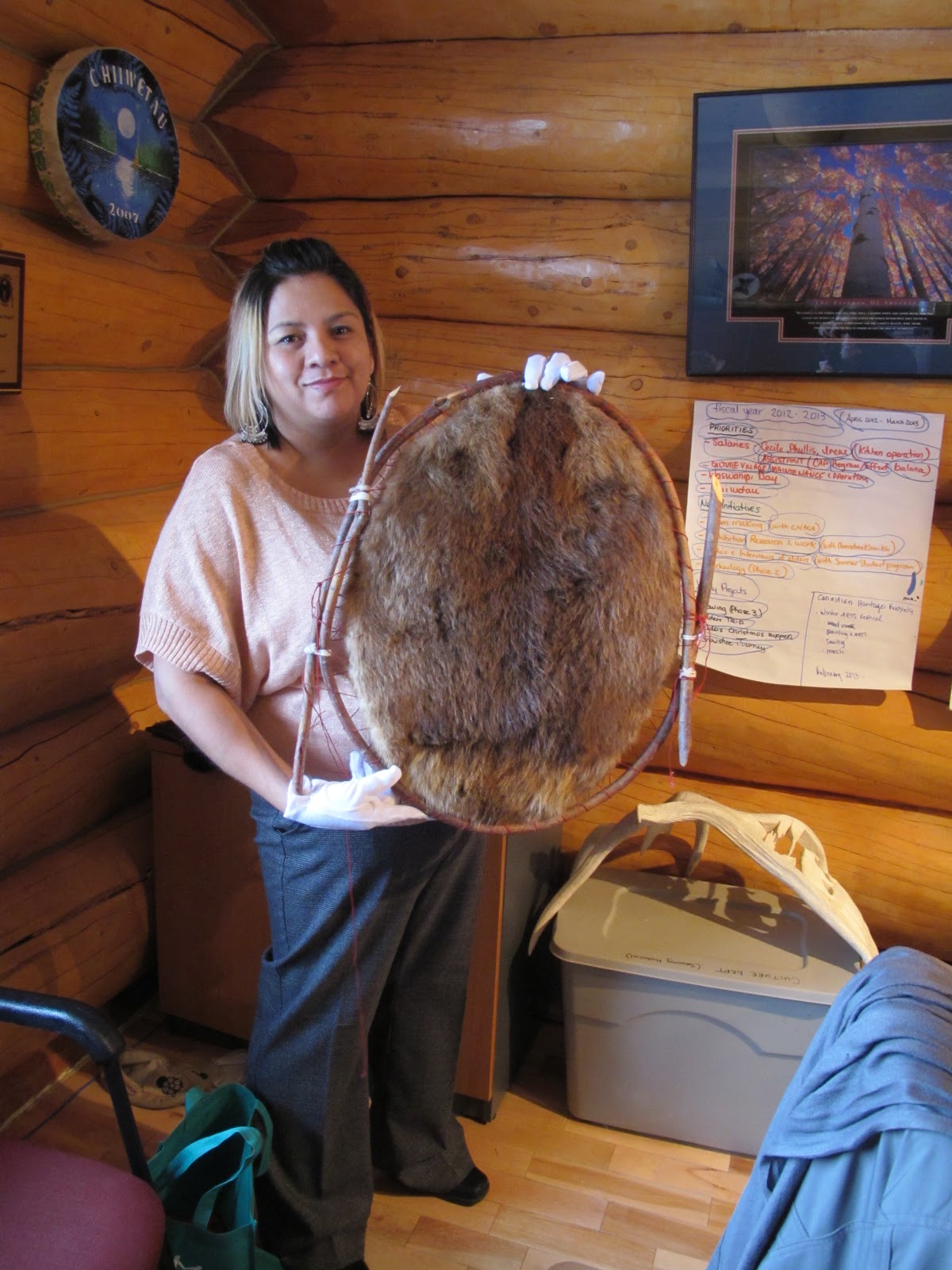 Diane Cooper holding up a stretched beaver pelt with a moth problem, destined for treatment in the freezer.
We enjoyed looking at all of the artefacts, art works and photographs currently on display in the building, and then toured other spaces in the community which may become the new home for the Culture Department in the future. Safety and environmental protection are top priorities for Diane in her evaluation of the spaces, as is adequate room for the storage and display of artefacts. We look forward to hearing about future plans for the Culture Department.
Our second stop in Waswanipi was at the Cree Trappers Association, where we interviewed Fur Officer Paul Dixon. After looking at some recently purchased furs, Paul revealed to us his detailed recordkeeping system, through which he not only tracks fur purchases and sales, but the conditions on the trap lines and changes to the animal populations. In addition to these valuable records, Paul collects issues of the Nation magazine. Both of these collections deserve protection, and Paul was interested in hearing our recommendations for long-term care of paper materials, including using acid-free storage sleeves, folders and boxes to support the items and delay acidic discolouration and deterioration. Of course, Paul is mastering the first rule of preservation – collect!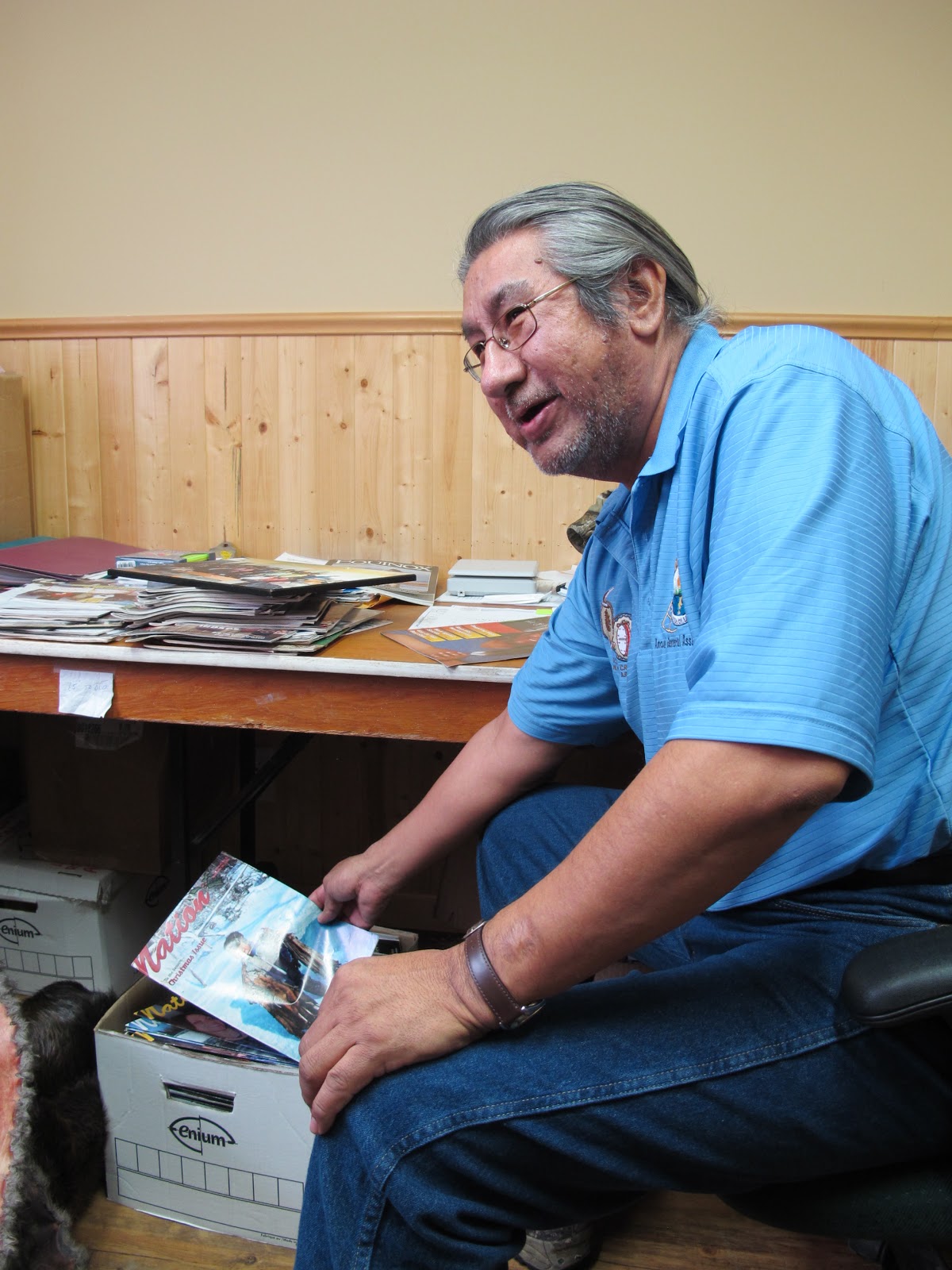 Paul Dixon, showing us just one of his collections – boxes of back-issues of the Nation magazine.
Our site visits have ended, and we are now home in Ouje-Bougoumou. Stay tuned for announcements of next ventures of the Heritage Preservation Project on the ACCI website!