We had excellent conversations with members of the Whapmagoostui First Nation today and learned about the recently founded Cultural Association which will collect traditional knowledge and material heritage. We also had an informative discussion with Reverend Tom Martin regarding the history of the Anglican Church in Whapmagoostui, including the first church ("Old Church"), the second church, and the current, third, church.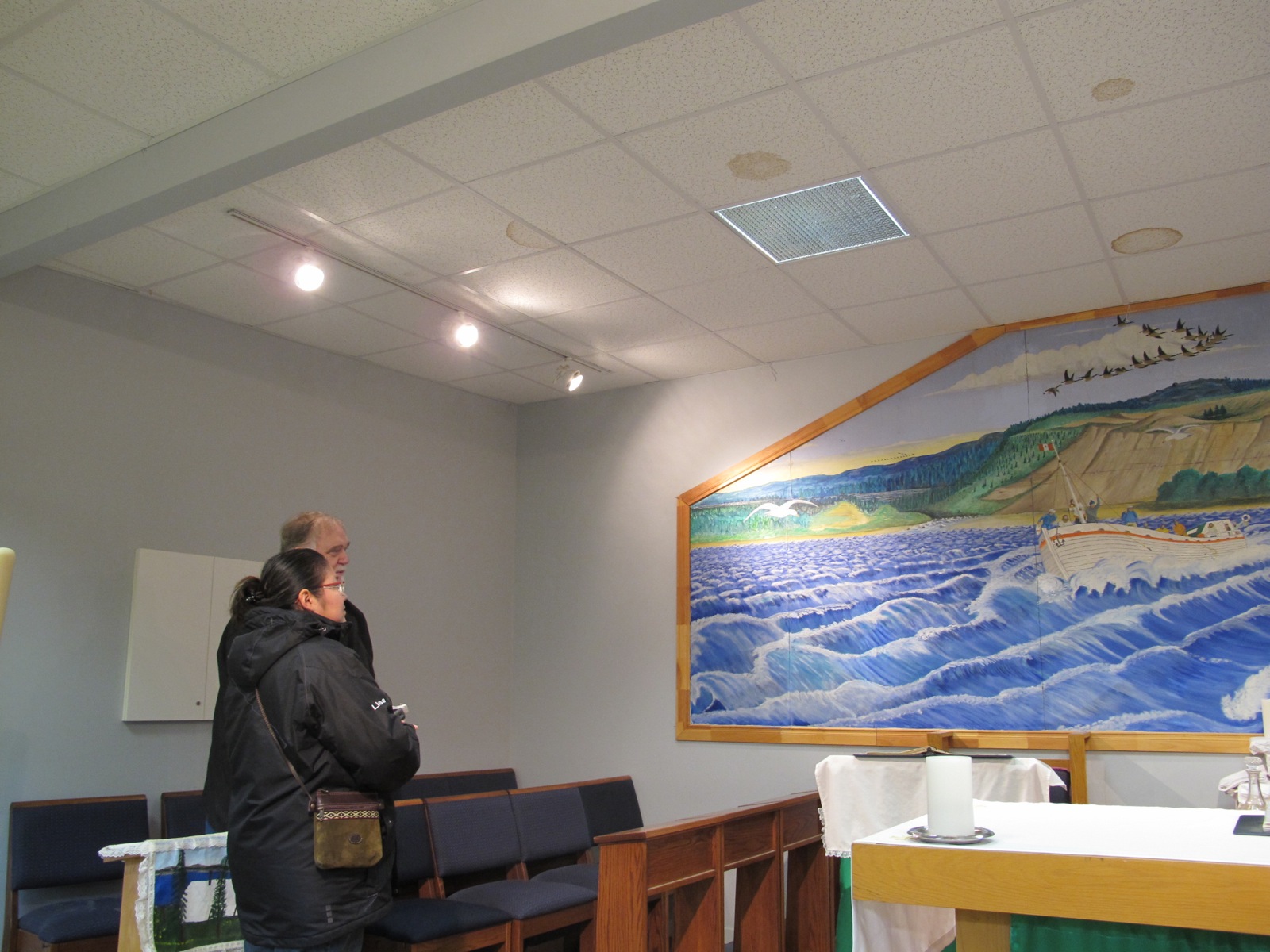 Lisa discussing the painted mural in the current church with Reverend Tom Martin. The mural had been commissioned for the second church and was later moved to the current church once the building was completed.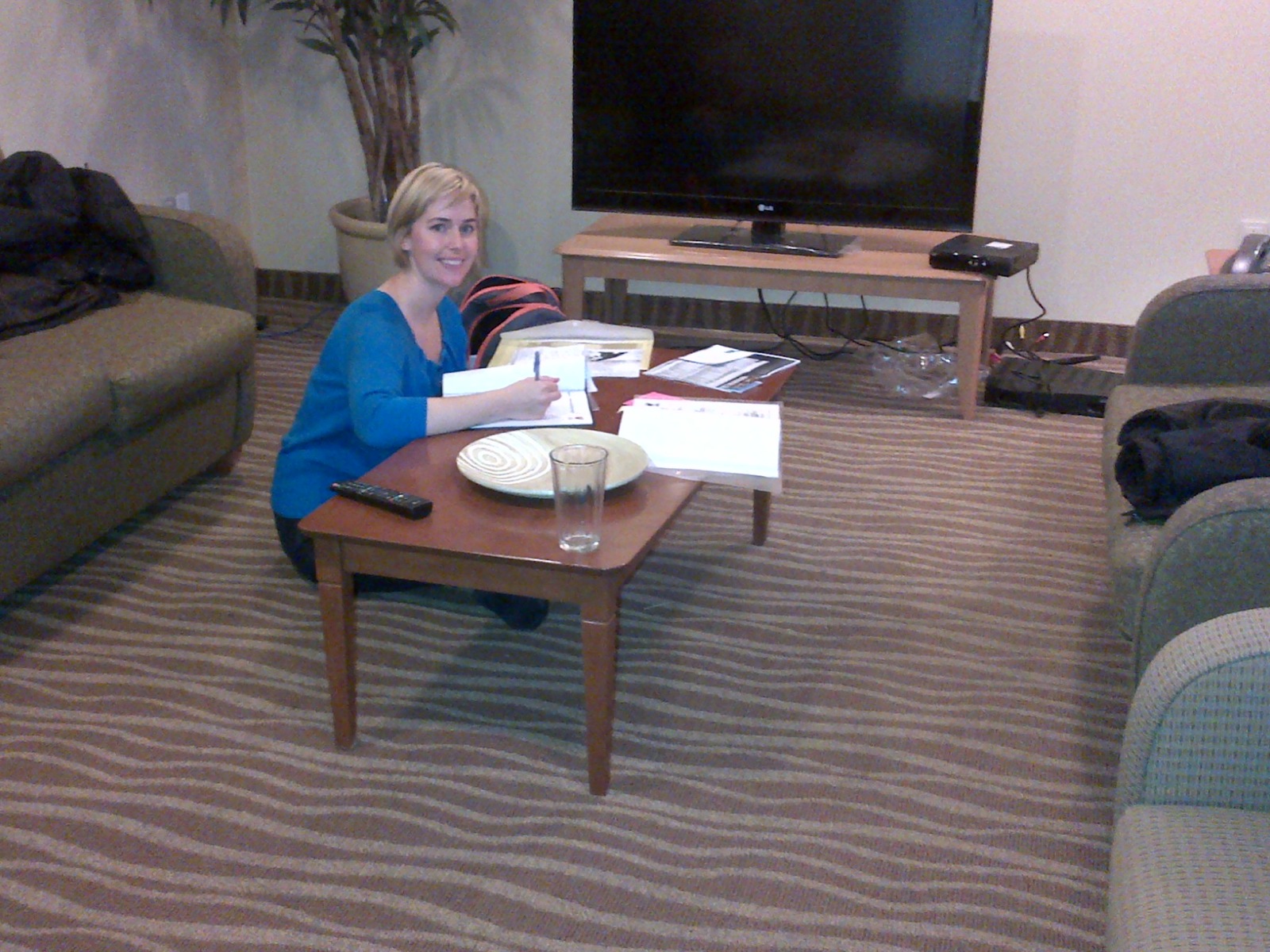 Claire transcribing some of the conversations recorded earlier in the day into the survey binders.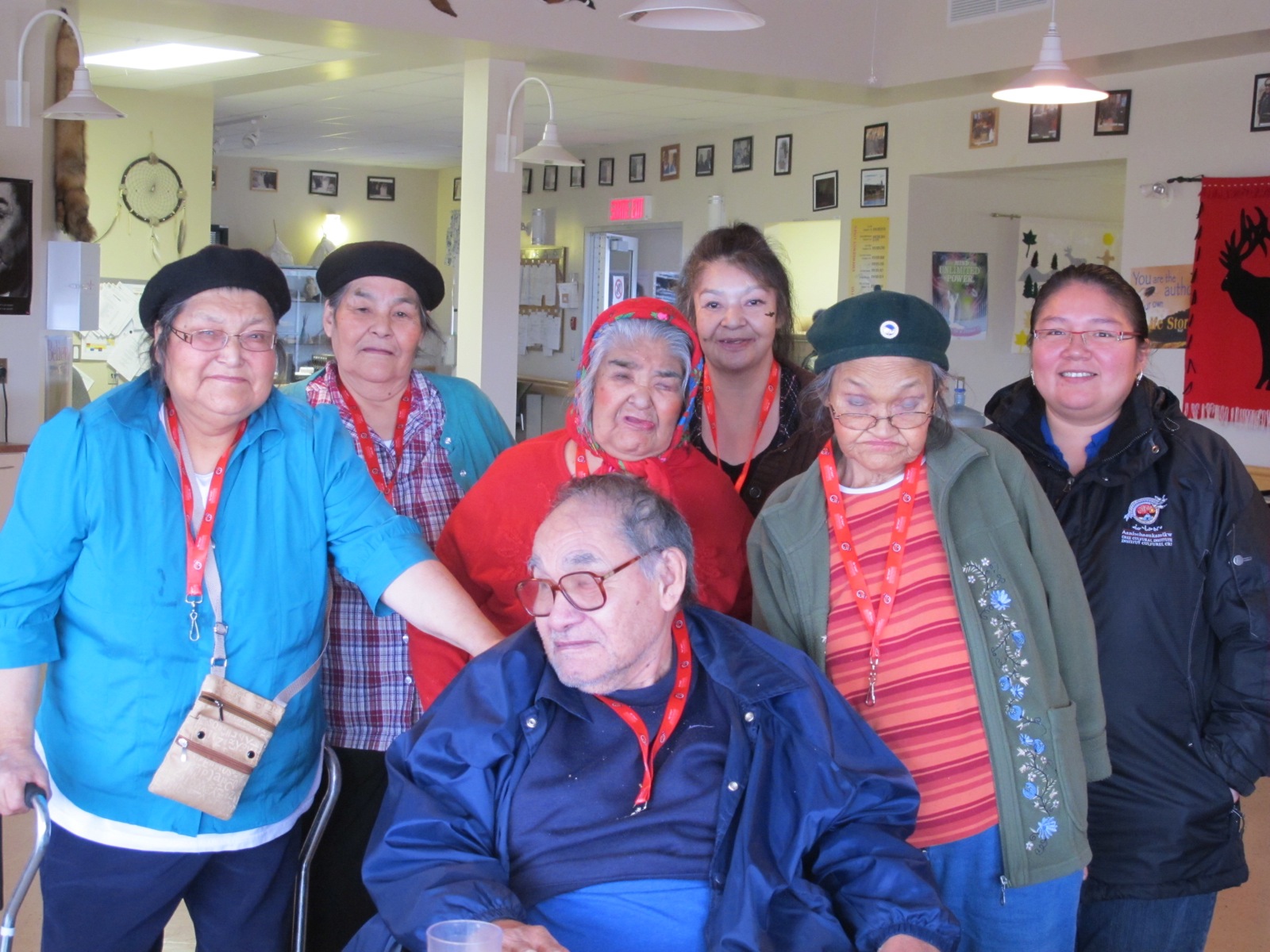 Small gifts (ACCI lanyards) for the elders we ate lunch with at the MSDC on our last day in Whapmagoostui. Behind the group and traveling around the room are framed photographs of local couples from decades ago until the present.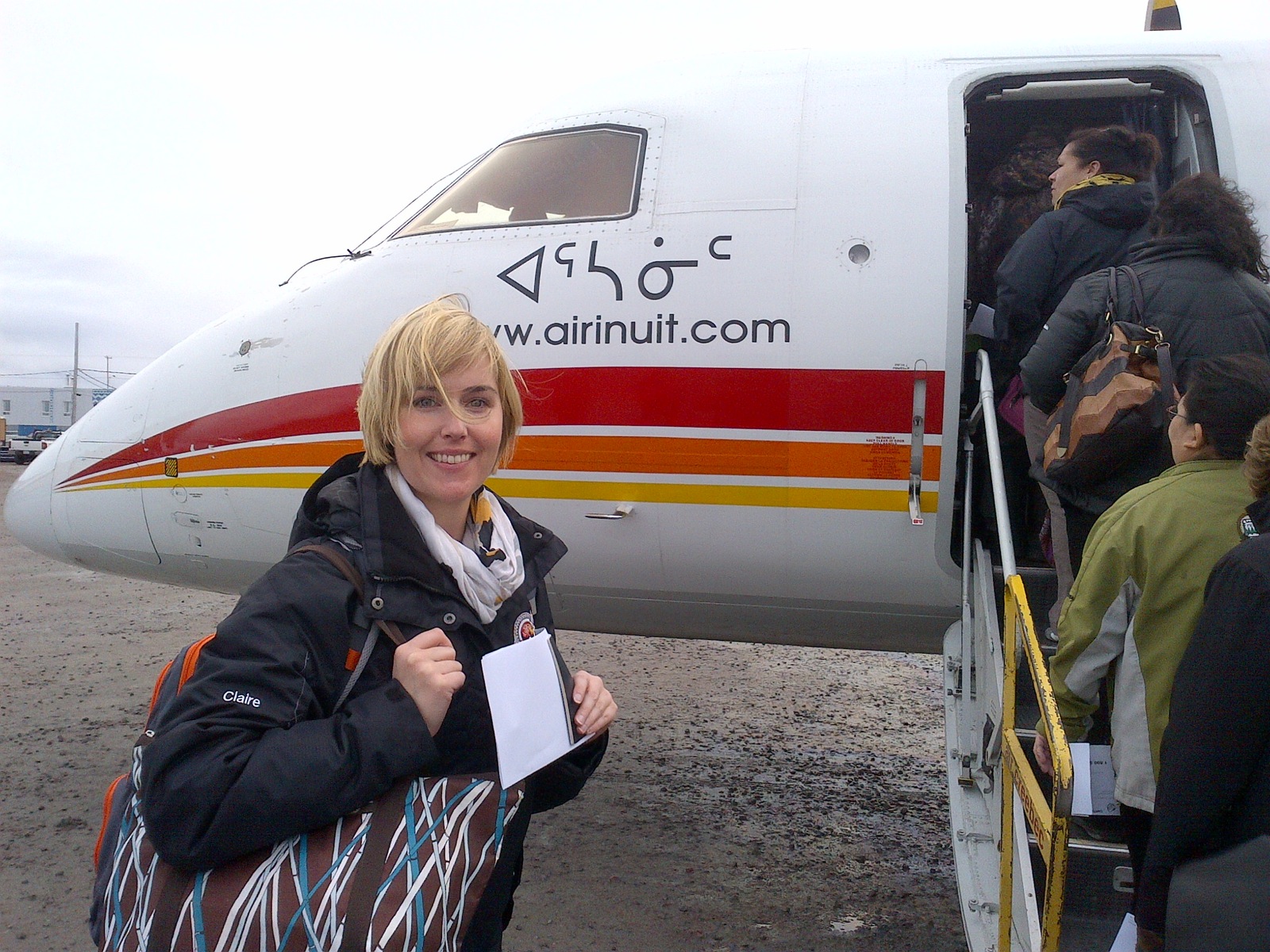 Claire boards the plane for our next flight to Chisasibi!

In Chisasibi our first stop is the Cree Nation of Chisasibi administration office, where we will speak to the former archivist about collecting and preserving records since the Fort George relocation.
– Chisasibi: October 31 – November 2
– Waskaganish: November 2 – 7
– Ouje-Bougoumou: November 8 – 9
– Wemindji: November 12 – 14
– Eastmain: November 14 – 16
– Waswanipi: November 19-20
– Mistissini: November 21 – 22
– Nemaska: TBD