The weather has
changed, finally, winter has come and gone and summer is quickly approaching
and the powwow circuit is starting to heat up.
In August, Ouje-Bougoumou will host its 4th annual Powwow and
this year is going to be special. This
will be the first time that the Ouje-Bougoumou Powwow will actually happen in
the community, and there is a great deal of excitement surrounding this event.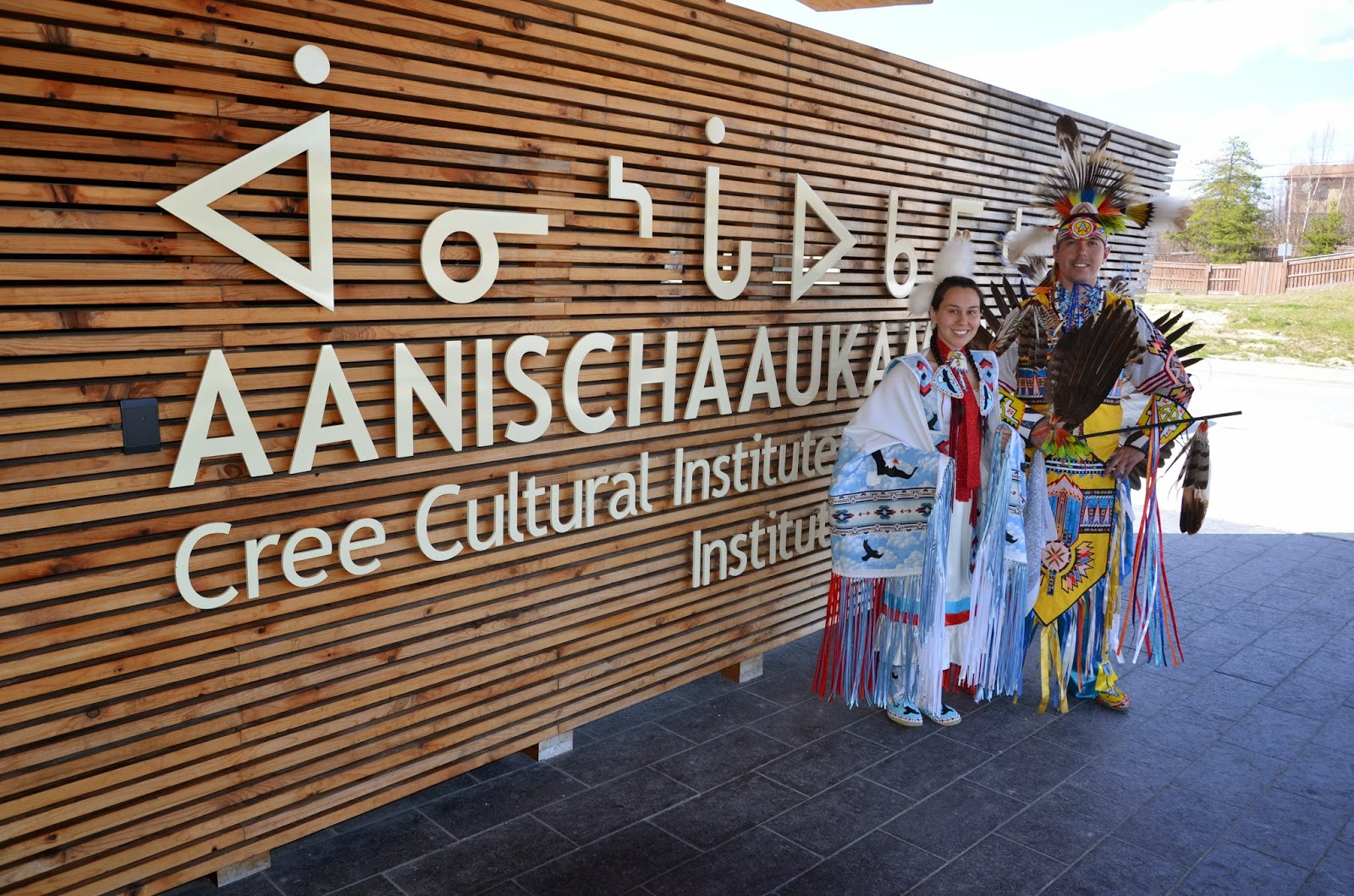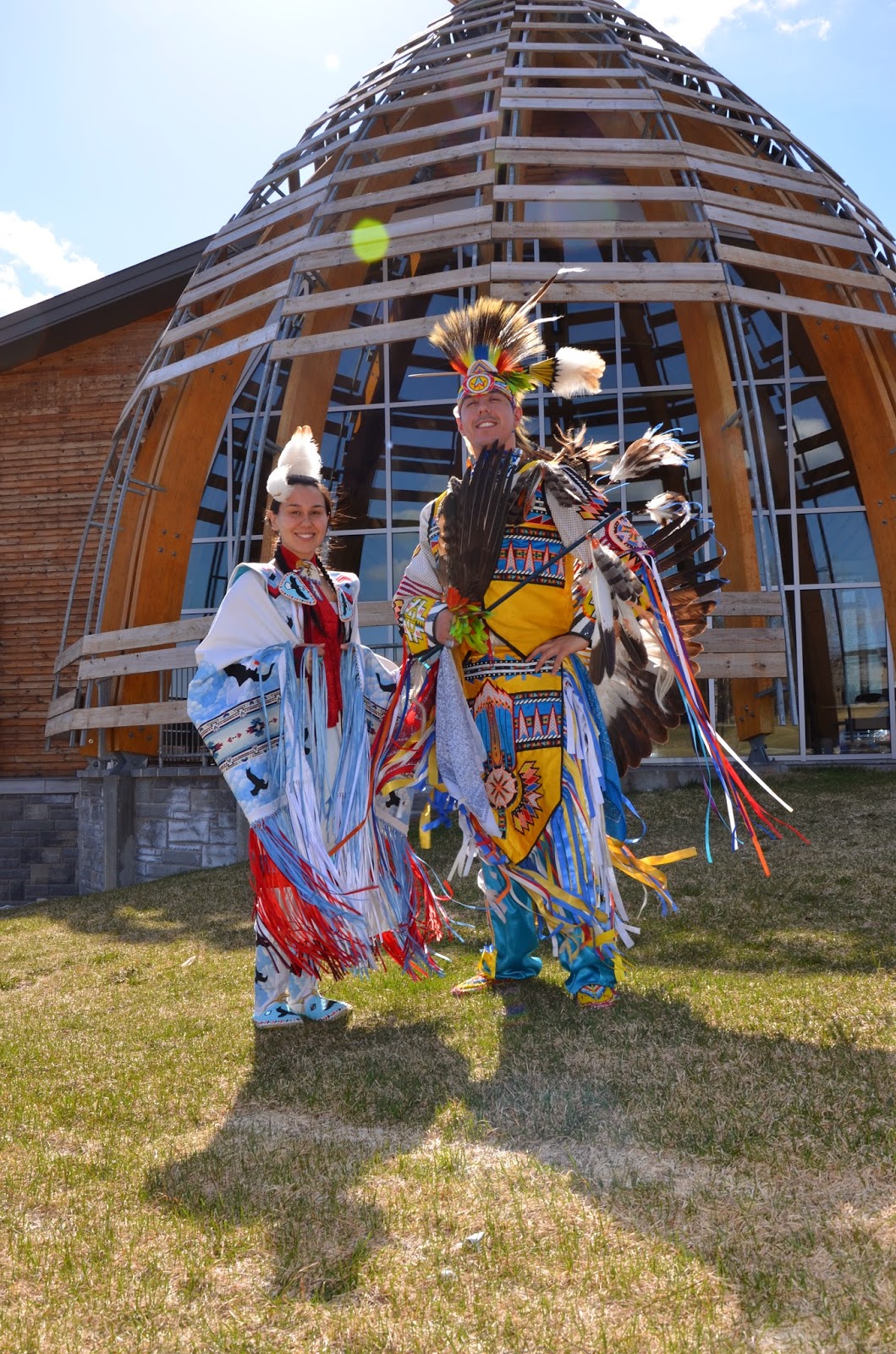 Aanischaaukamikw
Cree Cultural Institute, in partnership with the community of Ouje-Bougoumou is
presenting a Powwow workshop. We have
two accomplished dancers, Paula Menarick and Gabriel Whiteduck here to teach.
All are welcome including youth, those that are interested in Powwows and those
that are veterans of Powwows. Paula and Gabriel will be teaching basic dance
techniques and the art of making regalia for this summer's Powwow. In addition,
they will be discussing the meaning of a Powwow and what happens during this
event.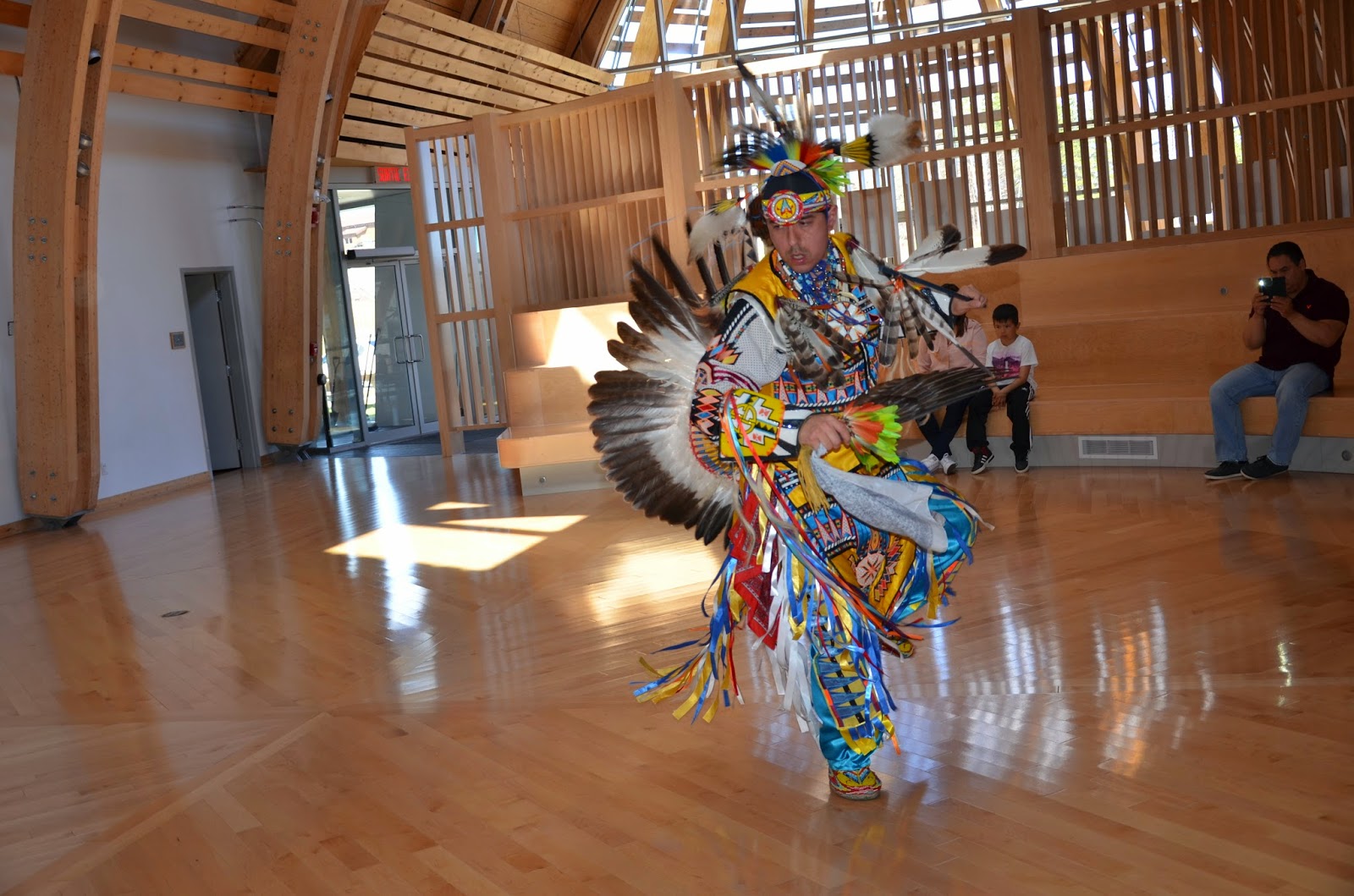 We have just finished
our first week of the workshop which was dedicated to a younger audience; all
through the week we had boys and girls ages 6 to 12 dancing in the Billy
Diamond Hall. It was great! This was the
first exposure to Powwow dancing for many of our participants, and they were
treated with a performance at the beginning to witness the many styles of
dance. Seeing two amazing dancers in
full regalia lit the eyes up of these young dancers, and ignited their
enthusiasm for dancing.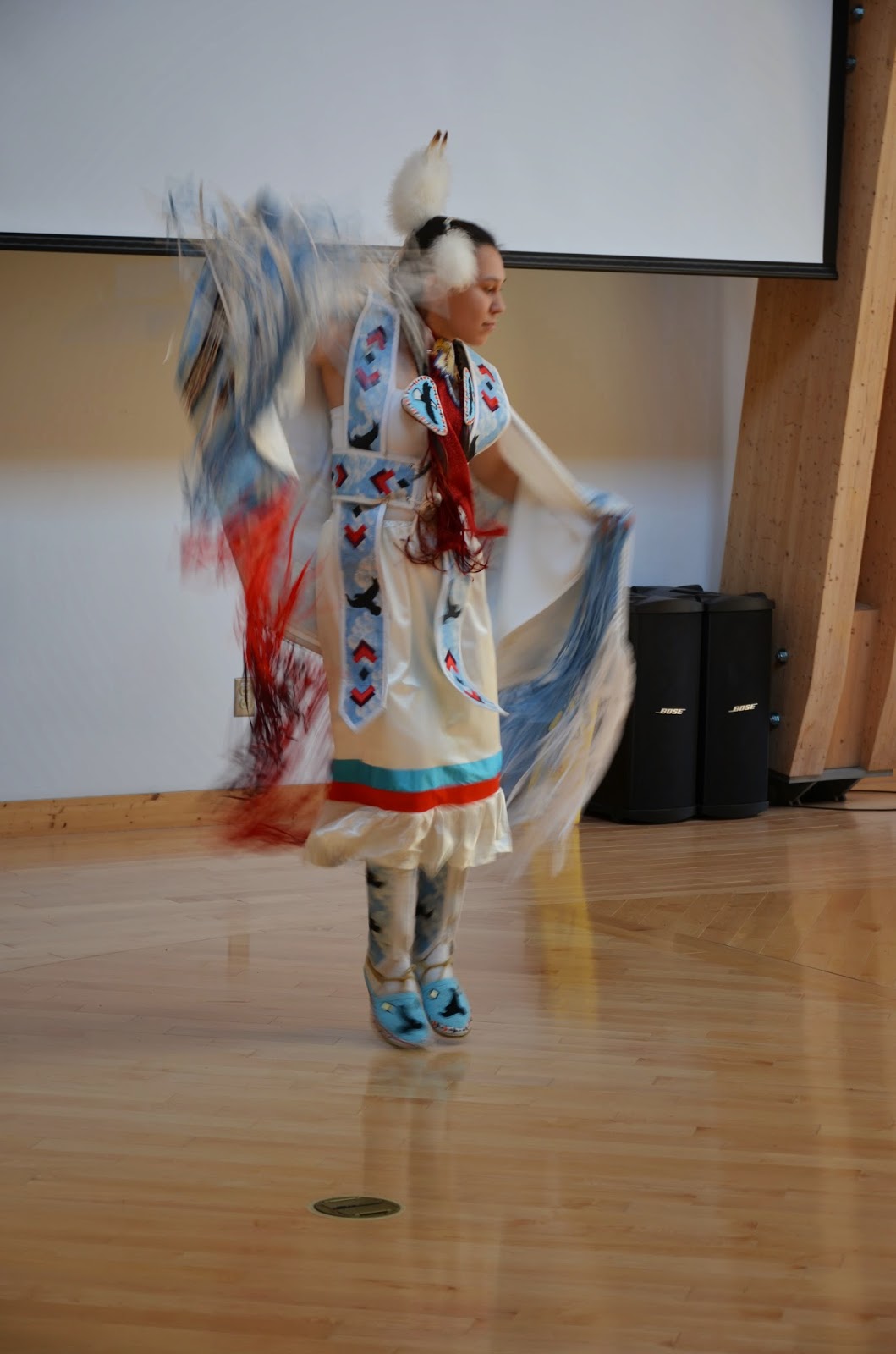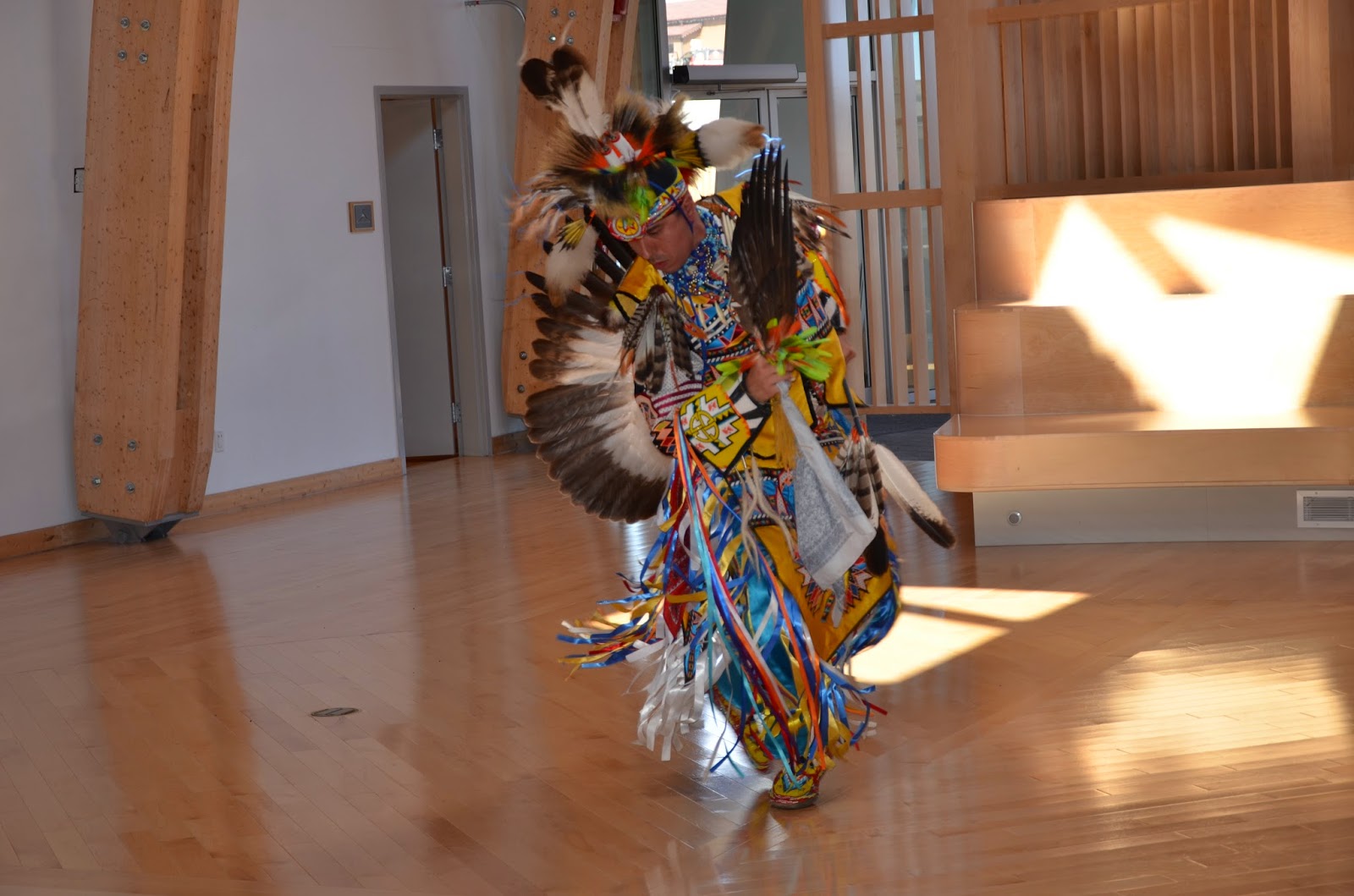 Throughout the
week, the future young Powwow dancers were quickly learning the steps of the
various dances. The girls tried a few
steps of the Jingle Dress Dance; however the Fancy Shall Dance soon became much
more popular. Could it be that these
young girls were in awe of Paula's regalia and are aspiring to dance like
her? Only they could answer that
question. Regardless, they became very good, and their future as dancers is
certainly bright. The boys were exposed
to the men's Traditional Dance, and they quickly learned the rhythm and how to
step with the beating of the drum. With
the assistance of Gabriel, the boys learned how to tell their own story about
life of hunting and fishing in the bush through dance. The boys were quickly picking up the steps
and ideas of how to dress for the Powwow this summer.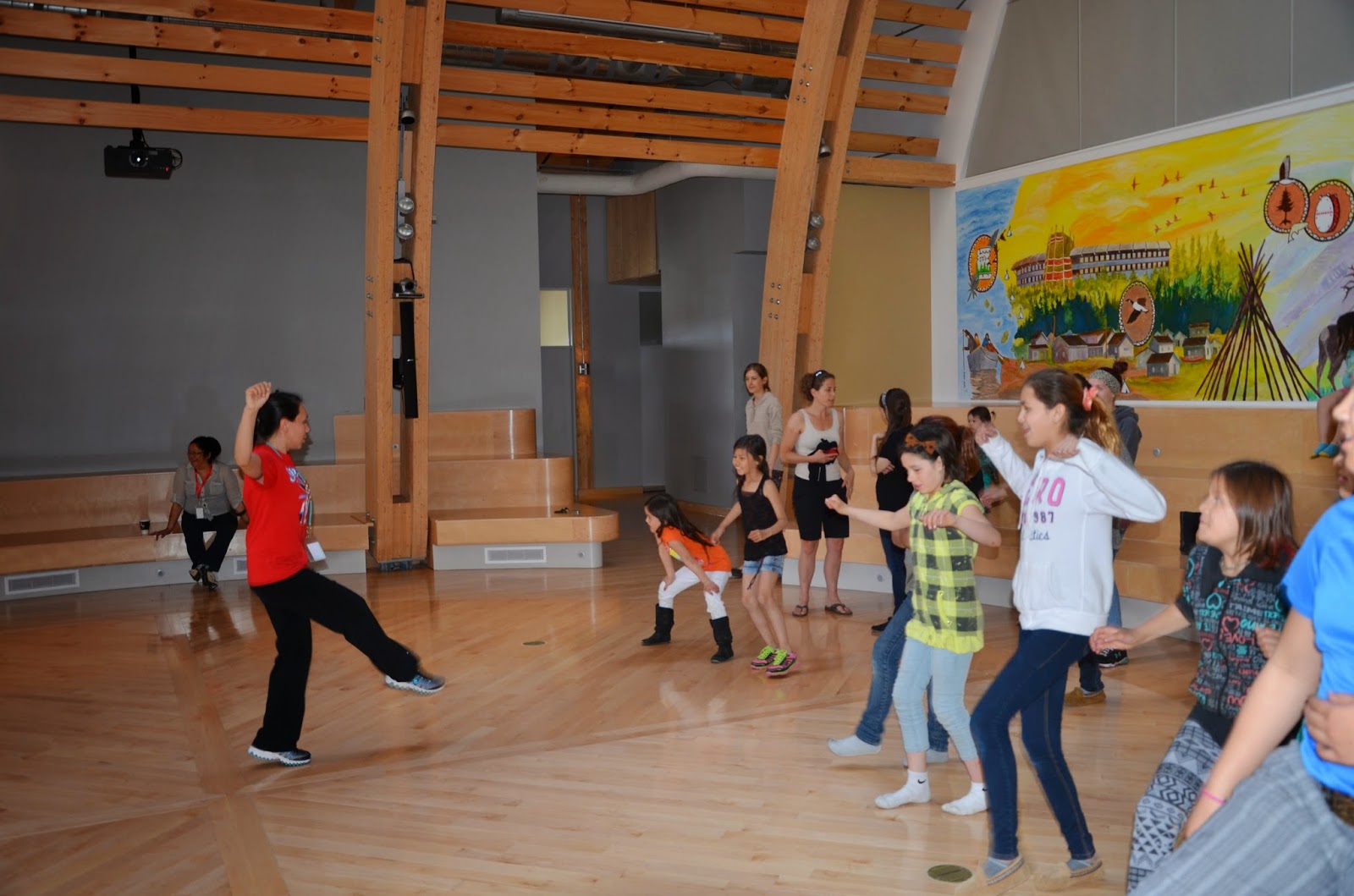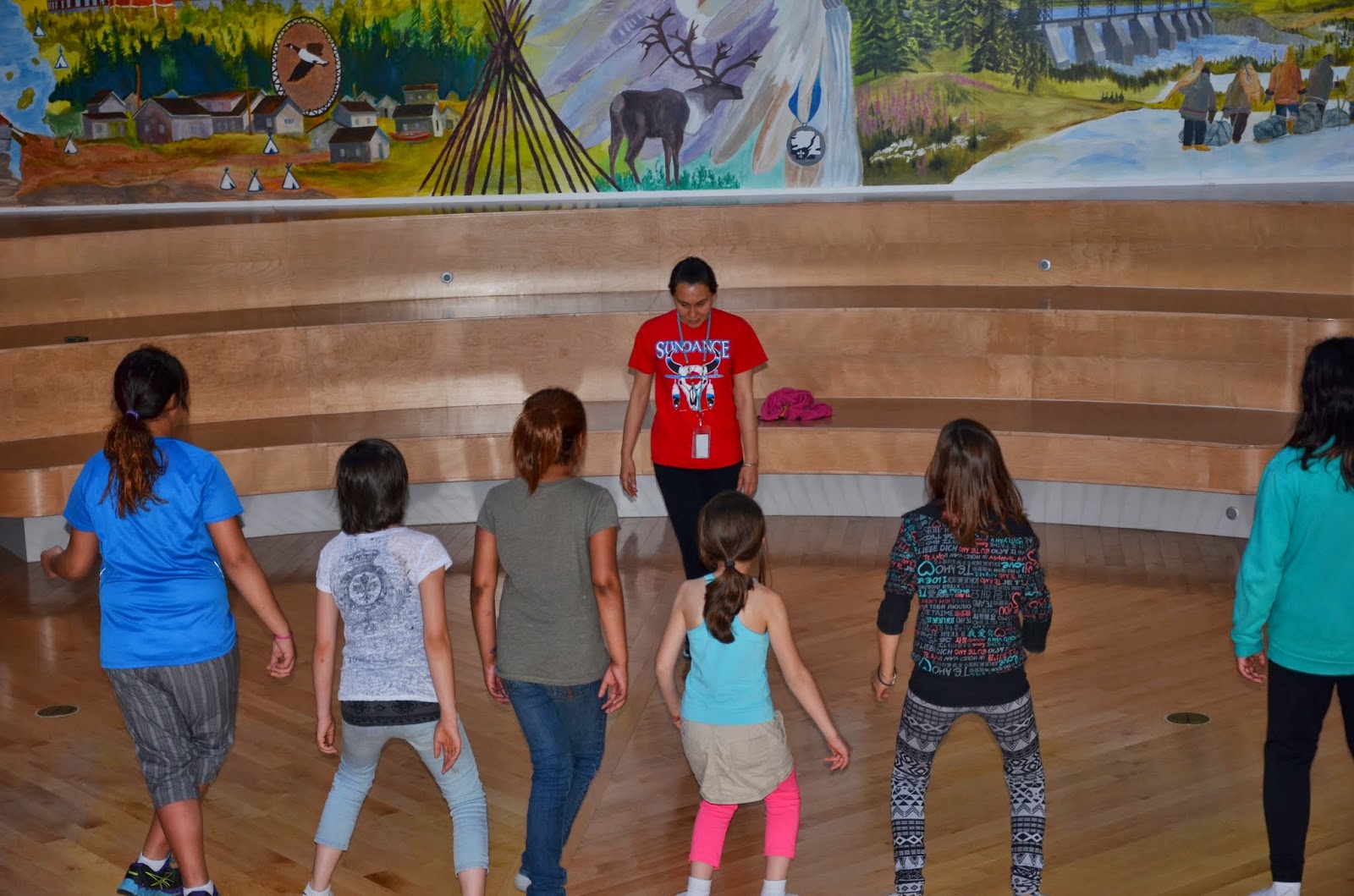 Dance, sewing
and laughter were served in the first week of our Powwow workshop and as the
second week approaches with and older audience, it is certain that there will
be more exciting times to come.