On Wednesday February 20, 2013
Aanischaaukamikw Cree Cultural Institute held its first Movie Night at the
Museum. We were proud to present the
documentary "The Cree Hunters of Mistassini" to an enthusiastic crowd. The film follows the lives of 3 families as
they set up their winter camp. This film
was made in the early 1970's and was released in 1974. "The Cree hunters of Mistassini" won the
award for best documentary over 30 minutes at the Canadian Film Awards.
There was a great deal of laughter from the
audience and all guests were pleased with what they had seen in the film. We had a special guest with us for the
evening; Eddie Jolly, a local Ouje-Bougoumou resident, featured in the film. Mr.
Jolly spoke about his experiences on living in the bush and having a film crew
around during the making of this film. One
thing for certain is that by the time all guests went home, there had been a
great deal of discussion on living a traditional way of life.
Our plan at ACCI is to show a film or
documentary once every three weeks that in some way celebrates an aspect of
Cree life, whether it is hunting, music, culture in general or even films with
Cree actors. There are a lot of great stories
to be told and shared.
For those that missed the evening you can
click on this linkand watch this wonderful documentary.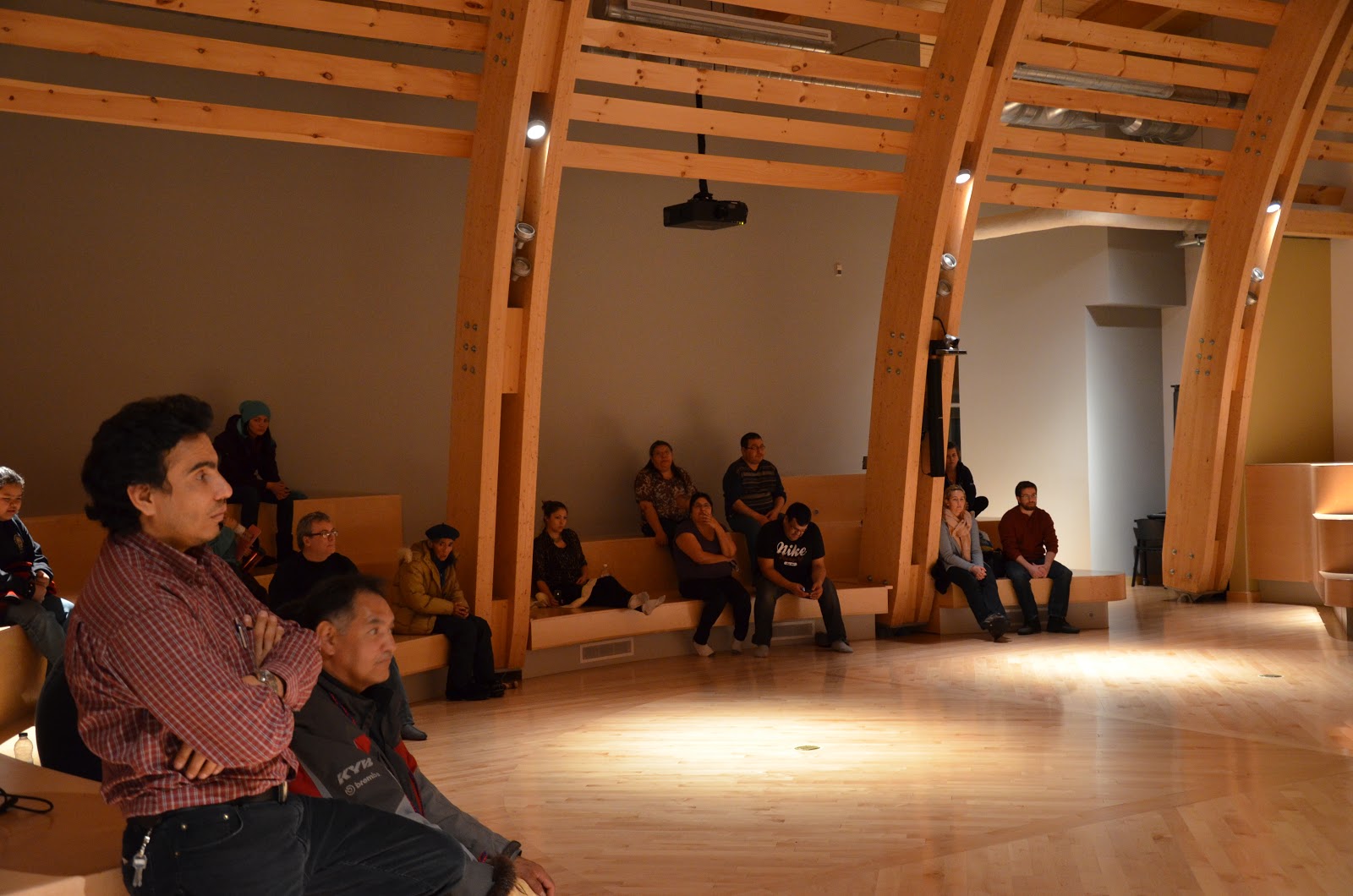 People from Ouje-Bougoumou, Mistissini, and the region.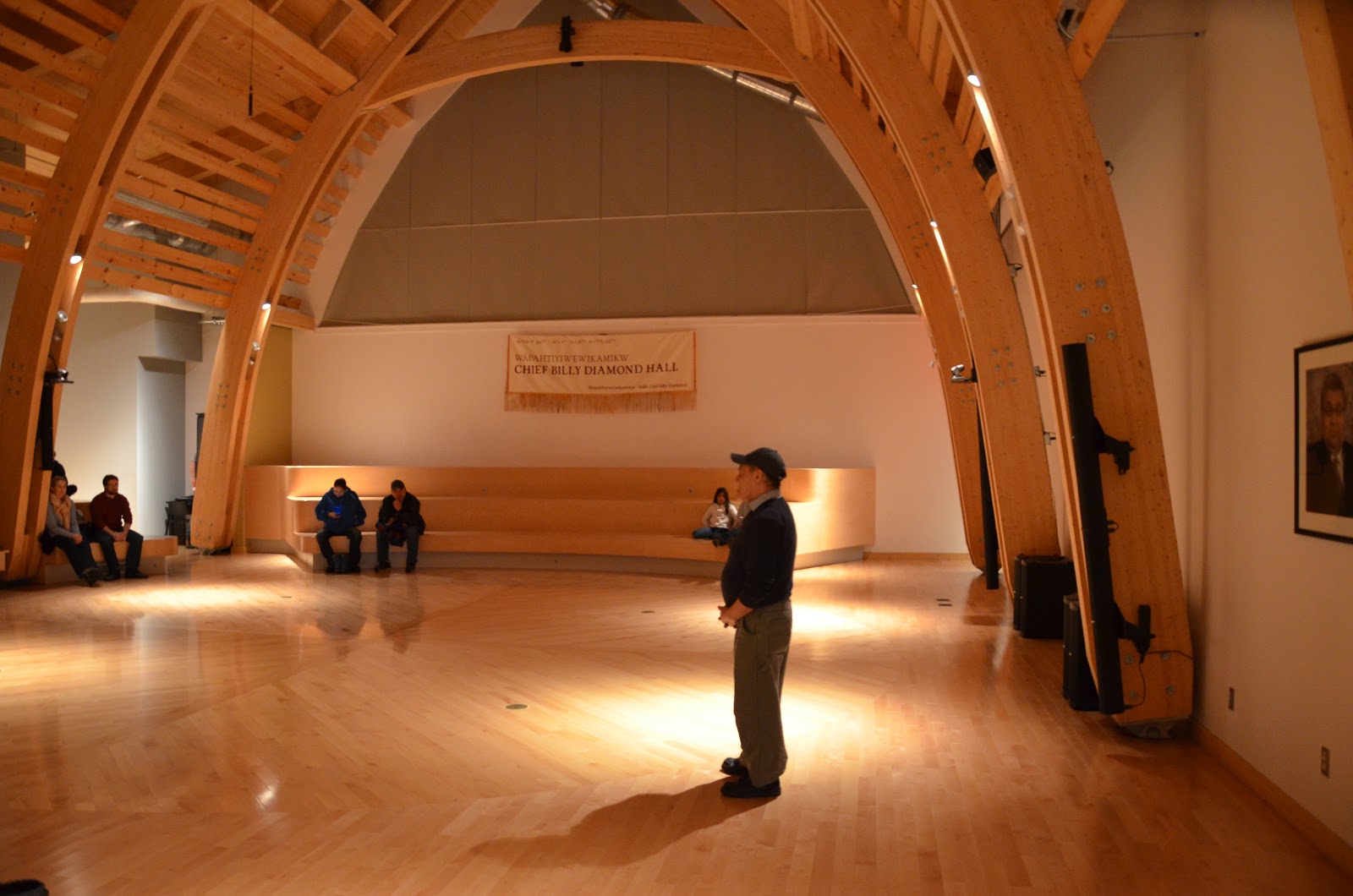 Eddie Jolly from Mistissini/Ouje-Bougoumou. Mr. Jolly was featured in the documentary.
The next Movie Night is March 13, 2013 at 7 p.m. (tbc).