Blog by Stephen Inglis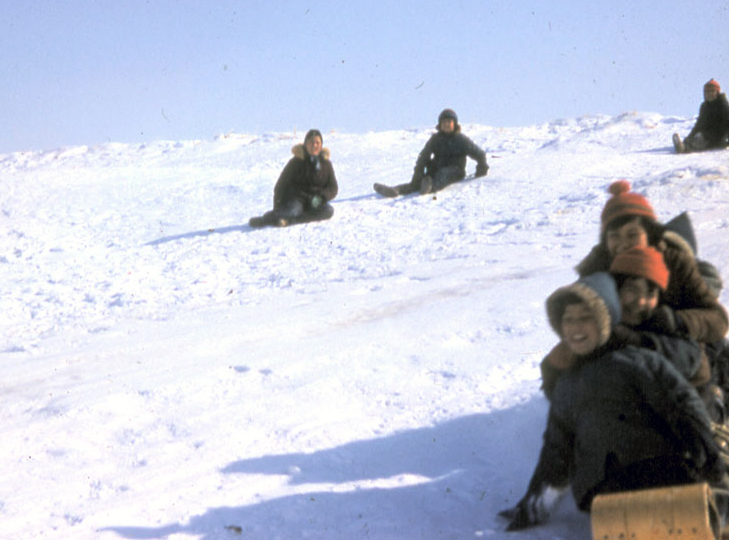 Toboggans were used and discarded regularly in Northern Ontario and Quebec, and have not traditionally been the kind of thing to catch/caught the eye of collectors. However, the toboggan is an invention of First Nations of North Eastern Canada, and we know that it has been critical to survival in winter for centuries. Any hunter who killed a large animal miles from his winter camp, would have had no way to transport it back without some sort of device that could displace the weight, "float" on top of the snow, and allow the precious kill to be transported efficiently in the same way that snowshoes make it possible for the hunter himself to get around.
It's likely that Henry Hudson, founder of the Hudson's Bay Company, might have seen toboggans in use by the people of the coast of James Bay, where he spent the winter in 1611. The toboggan, with its Algonquin language family name still attached, was eventually "borrowed" by all Canadians, and became a staple of winter sports. In fact, when I was little boy growing up in Vancouver, many families in the neighbourhood had toboggans they'd bought at the sports department of Hudson's Bay. We slid down hills of our town on those rare occasions when it snowed, or took it up to the local mountains in winter.
The Cree version of the word for this device, "ubagaan", is used commonly to refer also to a pickup truck, a nod to the humble sled that made life possible in the bush in winter.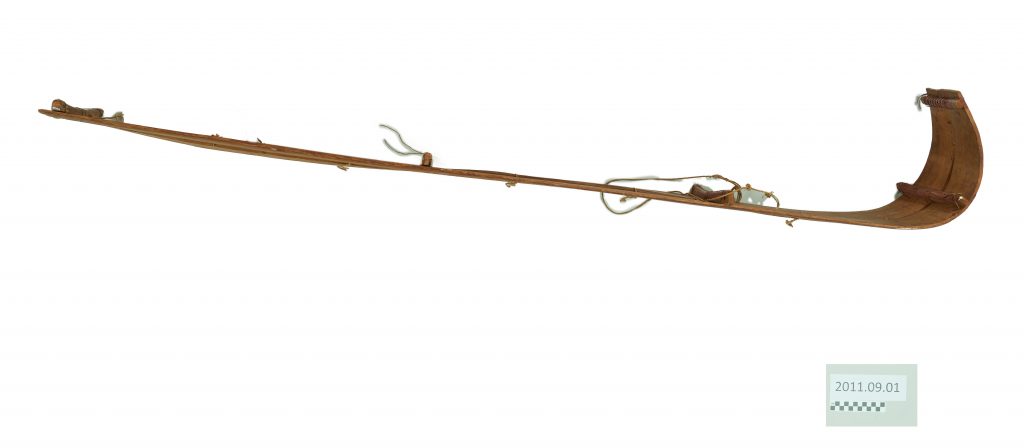 We have acquired a pair of 19th century toboggans attributed to the Mistissini area, and we're excited to include them in Aanischaaukamikw's collection. Along with canoes and snowshoes, there is no better example of how Indigenous technology underlay the European settlement of Canada and then became part of its recreational life.
The two ubagaan are important additions to the collection because:
They help us to document the history of Cree material culture back into the 19th century
They help us to visualize and interpret an important aspect of Cree economy – hunting and trapping
They help us to document change (many Cree today use plastic sheets for the same purpose); and
They help us to make a link between the broader Canadian experience and this key piece of Indigenous technology