Wednesday, July 31st saw a visit to ACCI by Adam Beach, star of the popular TV series, Arctic Air. Adam was in Ouje for a gathering of the Cree Youth Council and walked up to see the museum with his host, Joshua Iserhoff.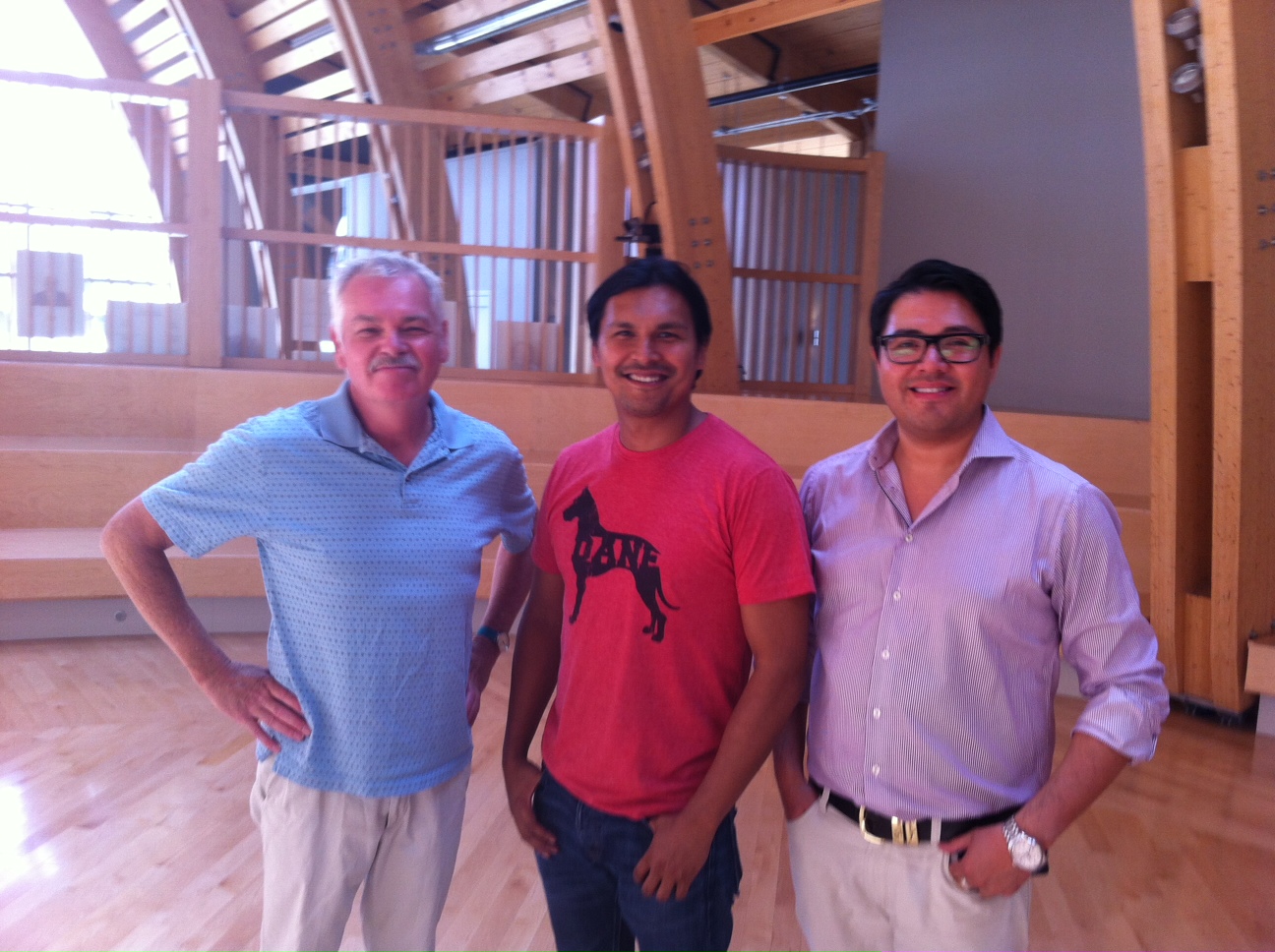 Stephen Inglis, Adam Beach & Joshua Iserhoff
It was a pleasure to have this gifted actor show his appreciation for the spaces and the exhibits and he was unfailingly gracious in stopping for photographs with staff and visitors.
Adam grew up on the Dog Creek First Nation, Lake Winnipeg and started acting in high school. His list of roles in film and television, awards, and achievements is long and varied, both in Canada and the U.S.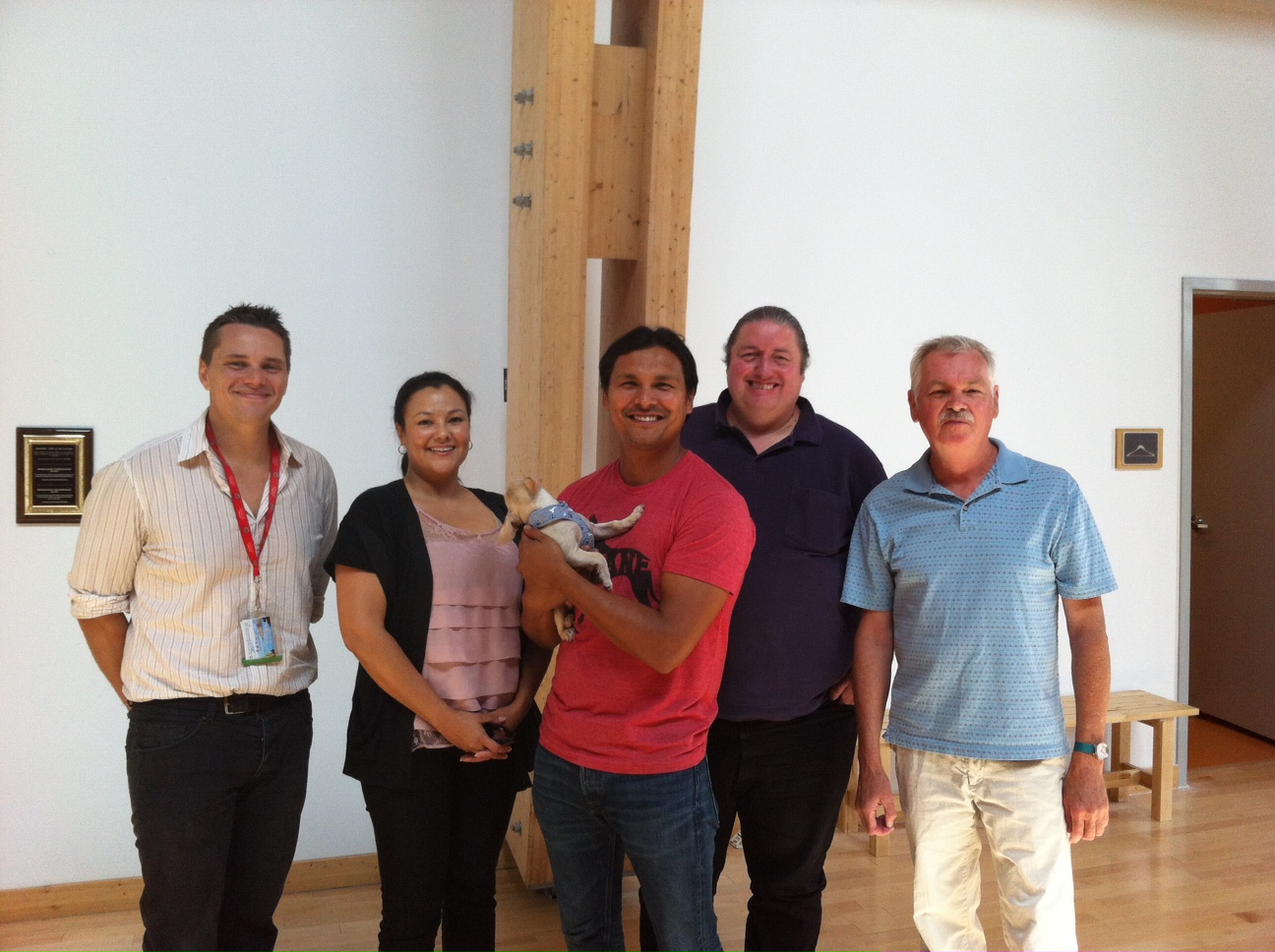 ACCI Staff with Adam Beach

We wish him continued success and trust he inspired the youth of Eeyou Ischee!