On Wednesday, March 19, 2014, the Council Board of the Cree Nation Government had a traditional lunch at Aanischaaukamikw and witnessed the dedication of 3 recently installed works of art.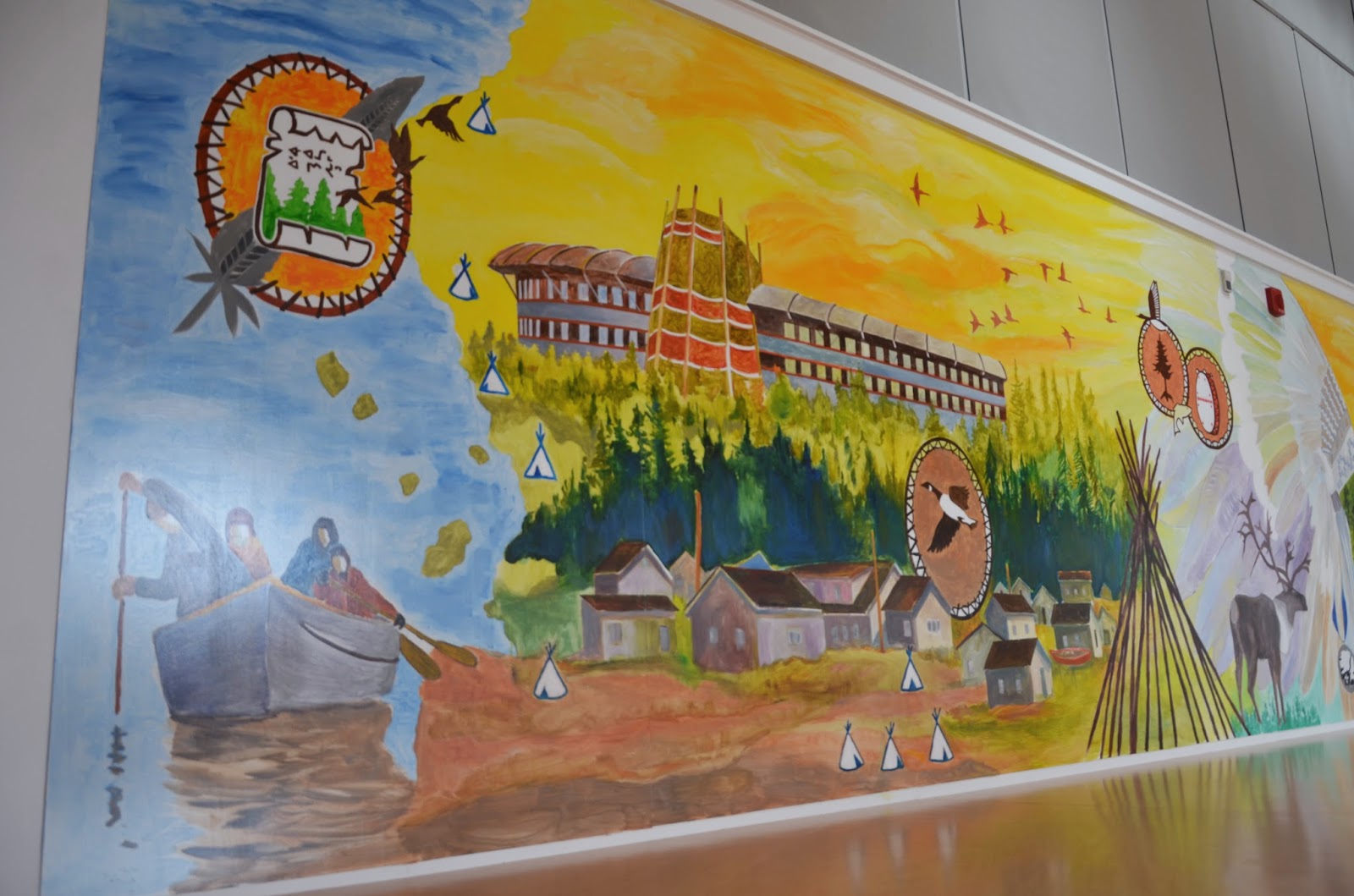 Mural done by Virginia Bordeleau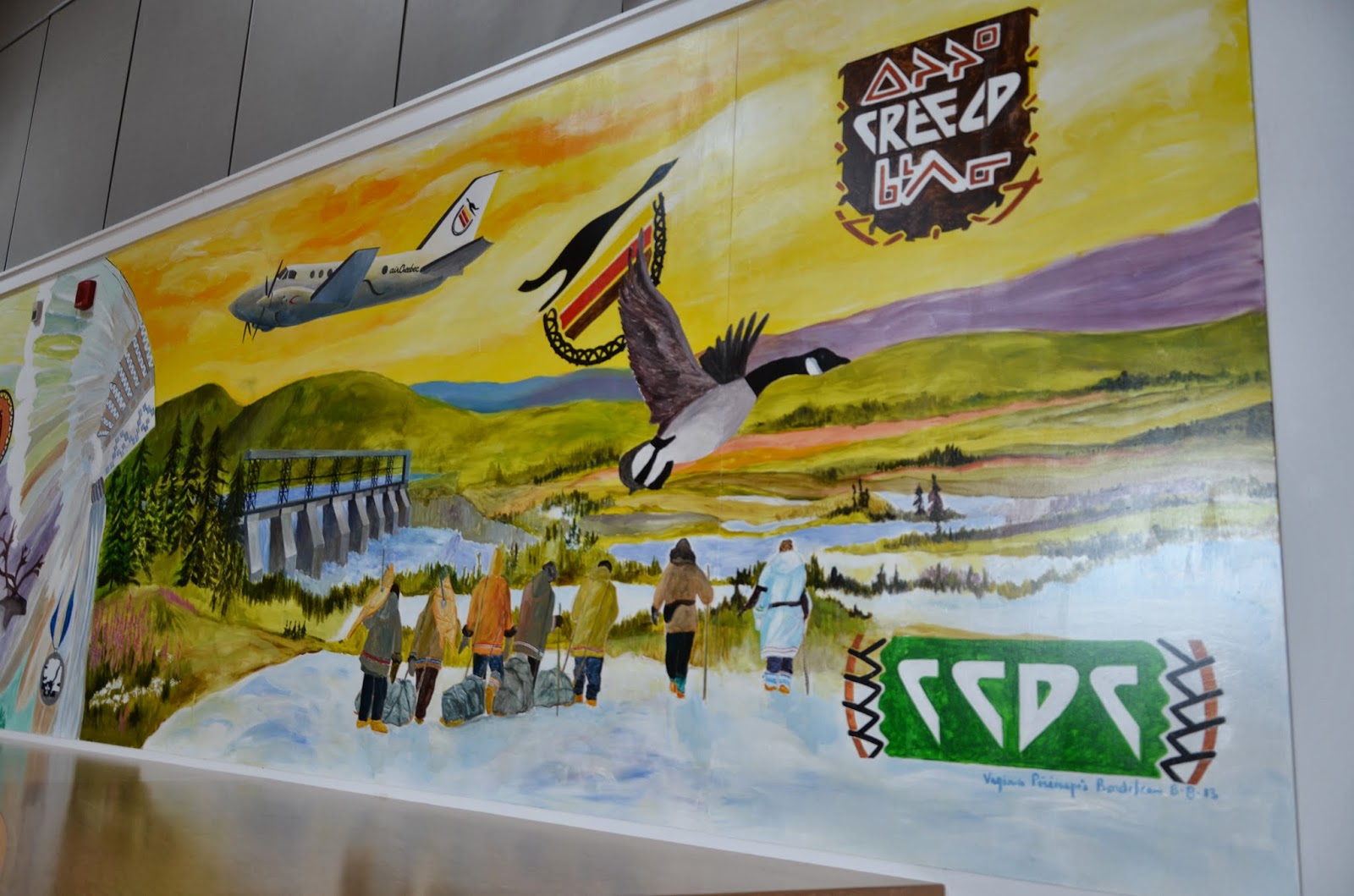 These works, a very large painting by Virginia Bordeleau and a large
painting and stained glass window designed by Tim Whiskeychan were commissioned
through the 1% for art programme of the Government of Quebec. Diannne Ottereyes
Reid, Kenny Mianscum, Stephen Rotman, Maurice Achard and Stephen Inglis formed
the committee that made the selection of artists.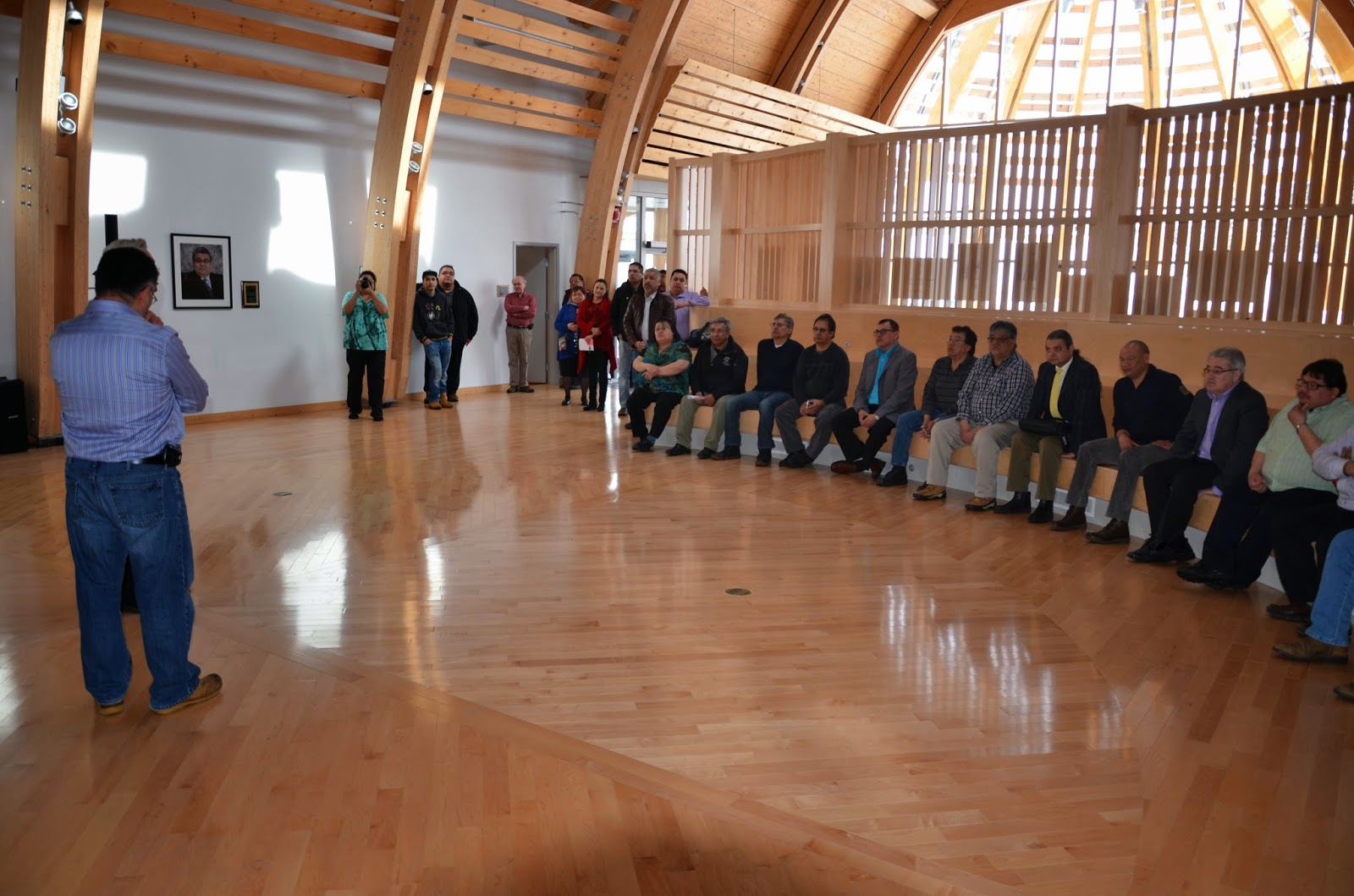 Willie Iserhoff speaking to the Chiefs
The chiefs and leaders heard short speeches by Executive Director,
Stephen Inglis, Director of Programmes, Sarah Pash, Executive member and
Director of Culture and Language, Willie Iserhoff and Grand Chief, Matthew Coon
Come. The event was MC'd by Gaston Cooper.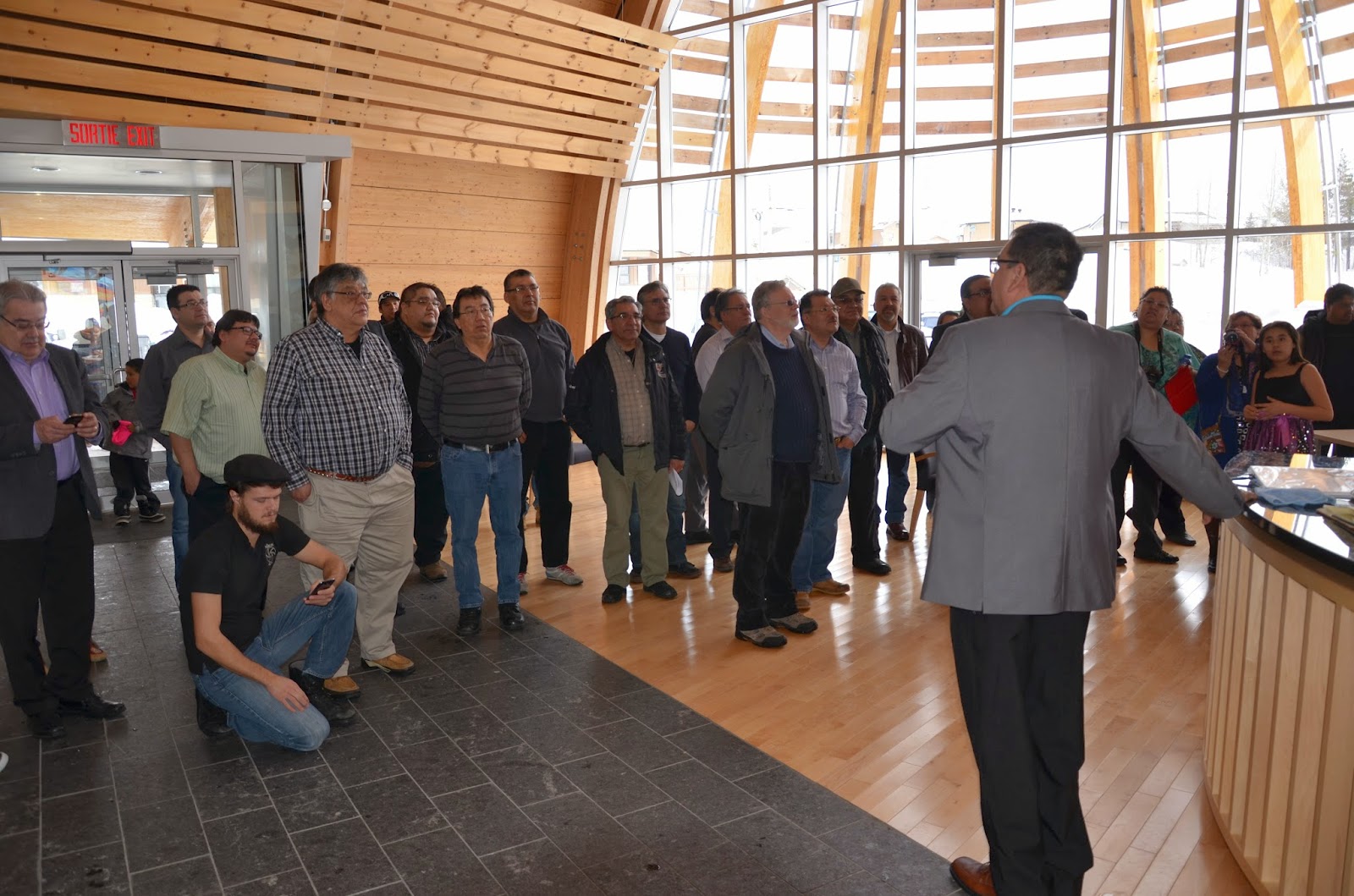 Tim explaining his artwork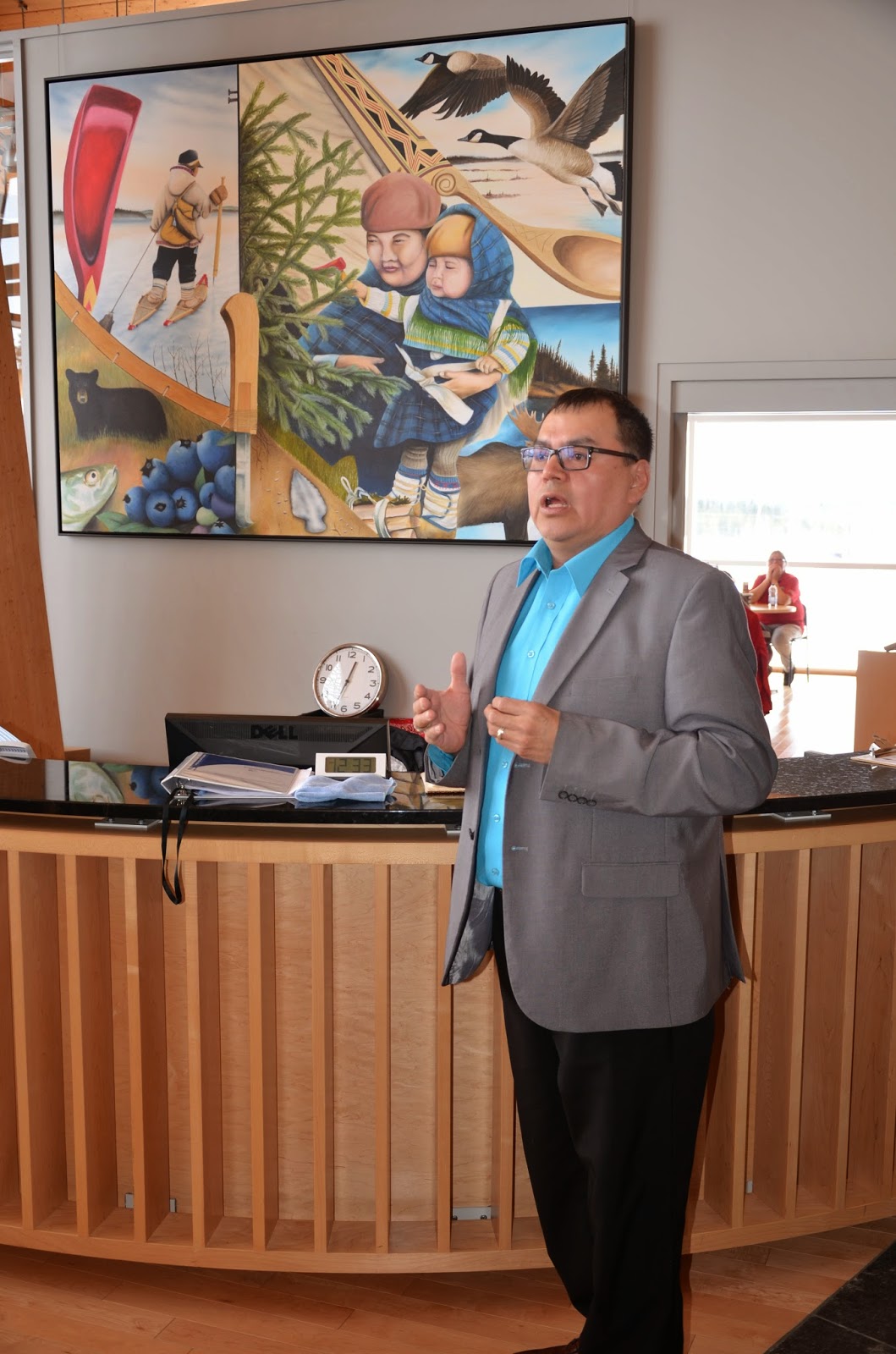 Tim Whiskeychan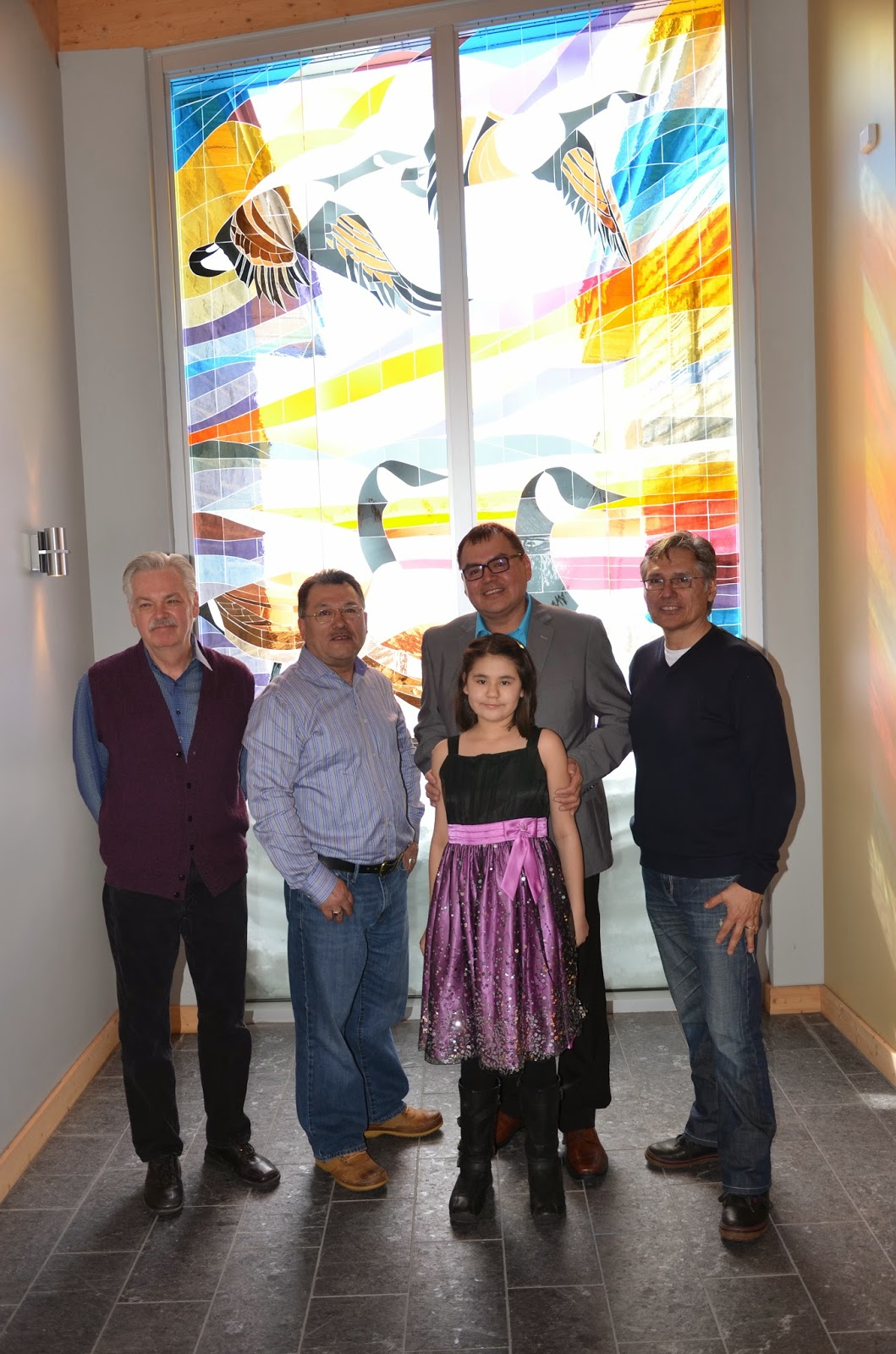 Stephen Inglis, Willie Isherhoff, Tim Whiskeychan,

Grand Chief Matthew Coon Come and Emma Jane (Tim's Daughter)
The highlight was an explanation of his large painting, now hung
behind the reception desk, by Tim Whiskeychan.
The staff of ACCI are delighted that visitors will be welcomed and
their visit enriched by these outstanding works of art.
On your next visit to Aanischaaukamikw, we welcome you to see first
hand these beautiful artworks by Tim Whiskeychan and Virginia Bordeleau.