The 36th American Indian Workshop took place
March 24-27, 2015 at the Goethe University Frankfurt am Main in Germany. This year's topic was Knowledge & Self Representation, and featured presenters and
keynote speakers from across Europe, North American, and Asia.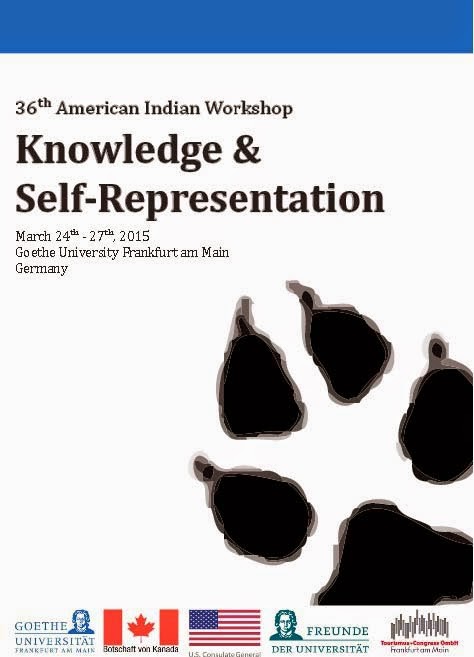 ACCI archivist Raegan Swanson and former museum and archival
technician (summer 2014) Jordan Graham presented their paper Aanischaaukamikw: Cree Self-Representation
in Eeyou Istchee on the Thursday afternoon in a session entitled Collection/Museum/Repatriation. The paper focused on the establishment of the
museum and the focus of the collections throughout the museum, library and
archives. It also discussed the
collaboration that takes place between elders, youth, community members from the Cree communities and museum, library and archive professionals.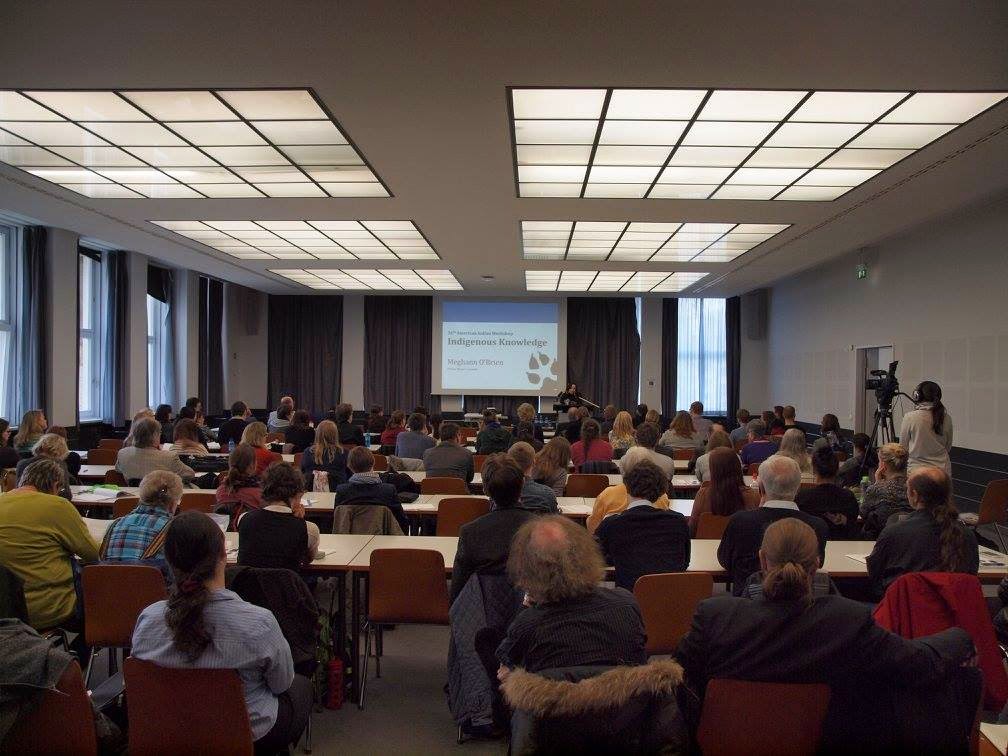 Opening & Keynote speaches – AIW @ Goethe University Frankfurt am Main
This session included presentations from Atsunori Ito (The
Japan National Museum of Ethnology), Marie-Claude Strigler (University Paris
III) and Robert Keith Collins (San Francisco State University). The session ended with a lively discussion
with all the presenters and audience.
Thanks to the Goethe University and the AIW for a great
conference.

AIW Conference dinner – Apfelwein Wagner