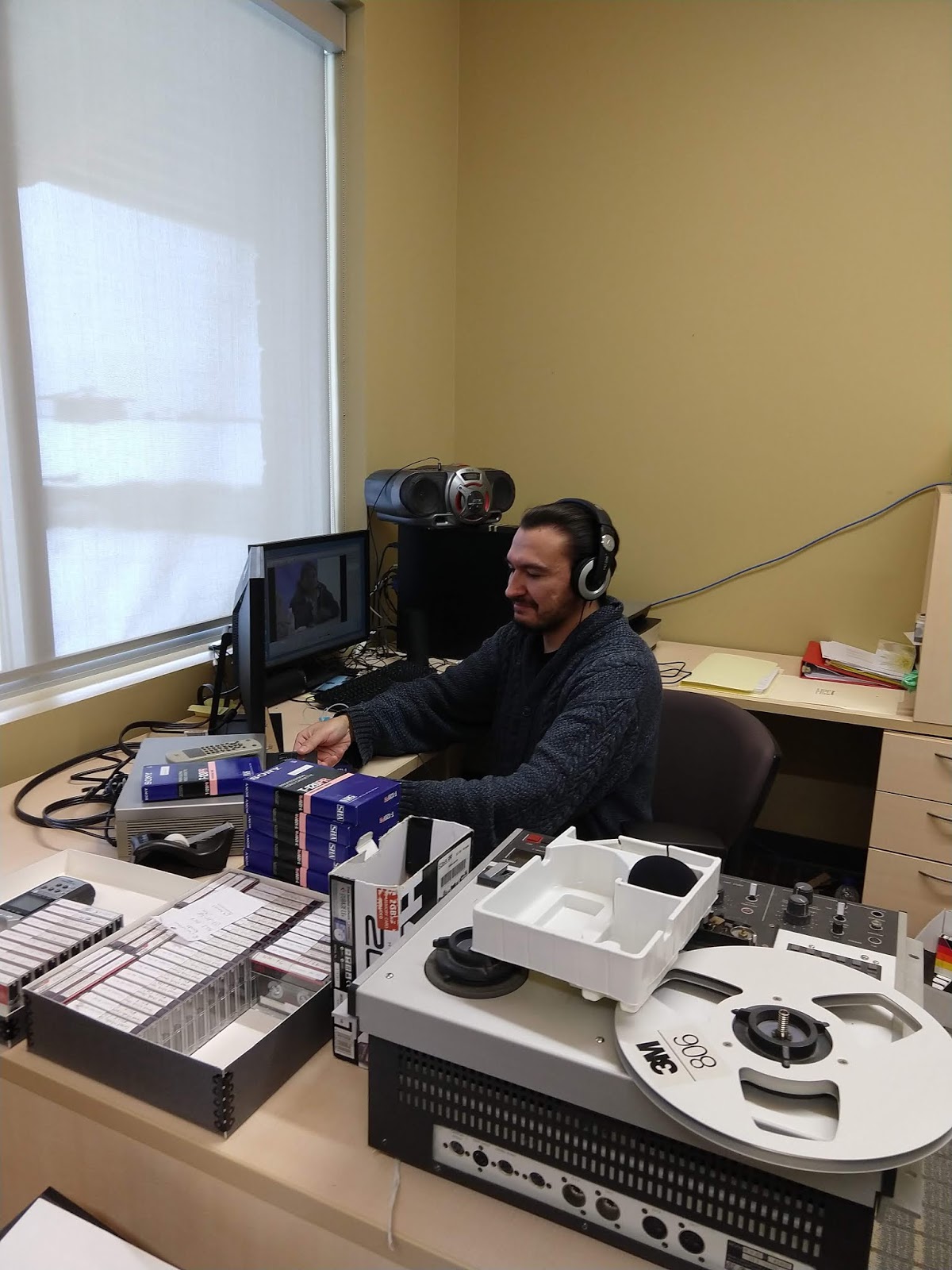 Kory at work doing digitization
As a
digitization technician at Aanischaaukamikw Cree Cultural Institution, my primary task is
essentially to preserve material from the archives and convert each original
file into a digital file.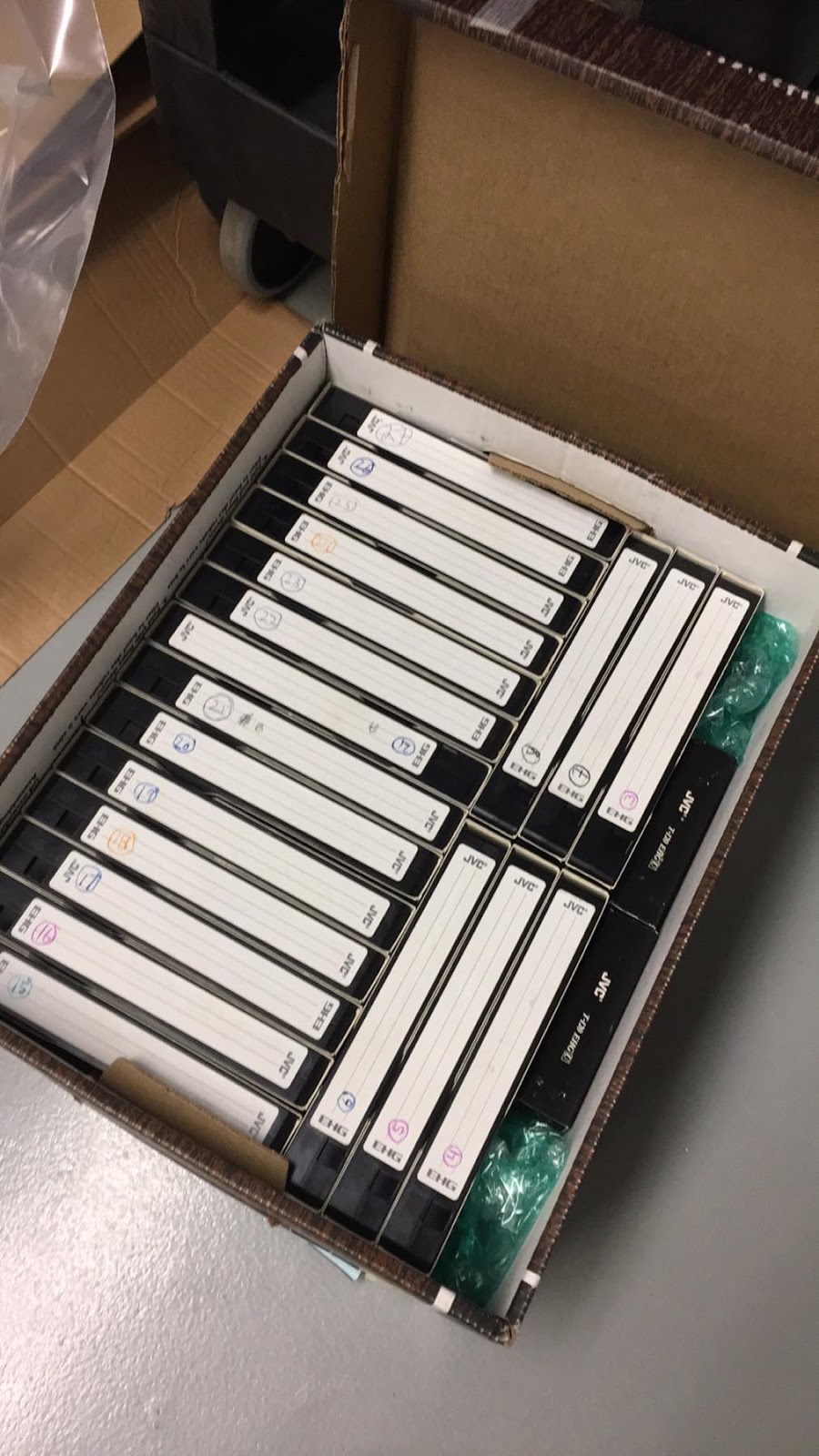 VHS tapes that need to be digitised
From a profusion of textual documentation to old
school playable video and audio formats, this is a pivotal position.
Since I've
started working at Aanischaaukamikw*, I have had the liberty to access
materials and dissect its information. Being part in the preserving process is
imperative. Some of the collection requires an extensive amount of care, which makes working at a museum ideal.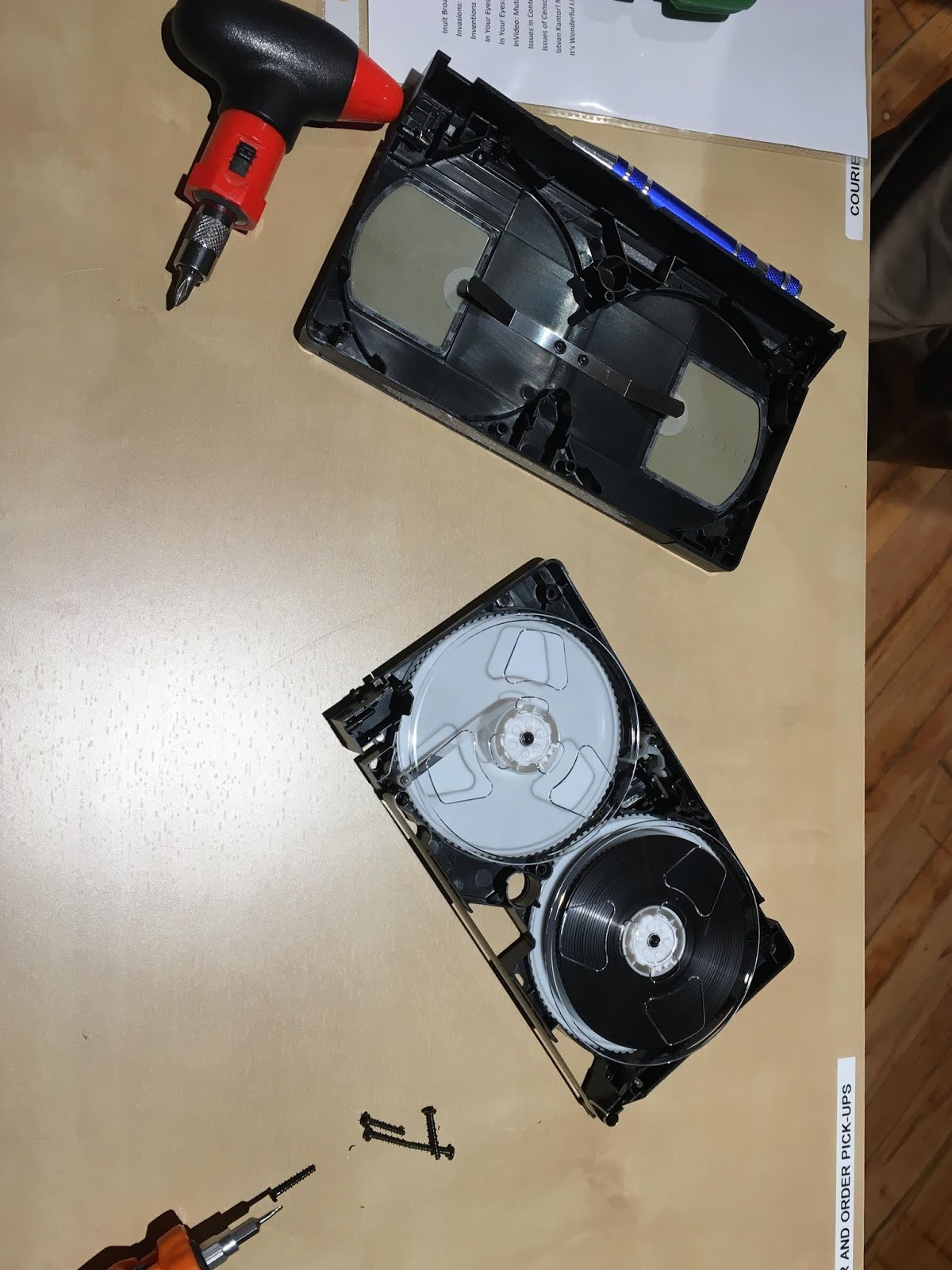 Learning to fix a VHS tape so it could be digitized
For
instance, one of my practices is analyzing audio and video formats. This is the
essential part before inserting any playable formats into a device. If a format
is not analyzed, it can be detrimental to our equipment. With that said,
acquiring or requiring equipment to our digitization department isn't as easy
as it sounds.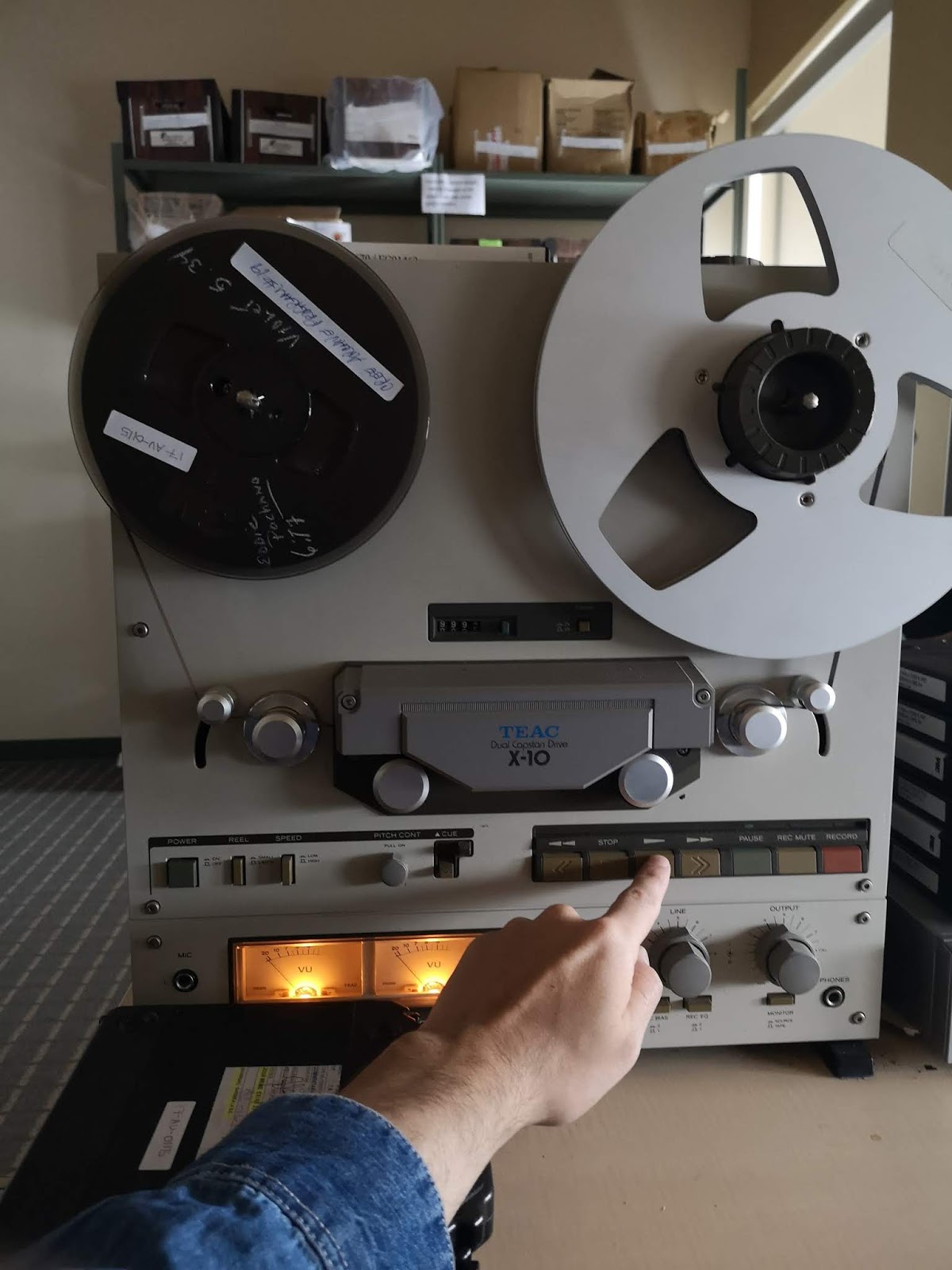 Equipment we use to digitize
Firstly, we need to assess used and/or discontinued devices, of
which requires specificity on the conditional state of equipment we may be
investing. However, we do accept donations on certain types of equipment to
advance our department.
Aside from only
digitizing materials, digitized files are then transferred to a database, which
can be made accessible to a search engine (cree.minisisinc.com). It is basically
history on our fingertips.
With that in mind, it is the most convenient tool
for researchers or for a curious mind. Each file holds a
significant part of history.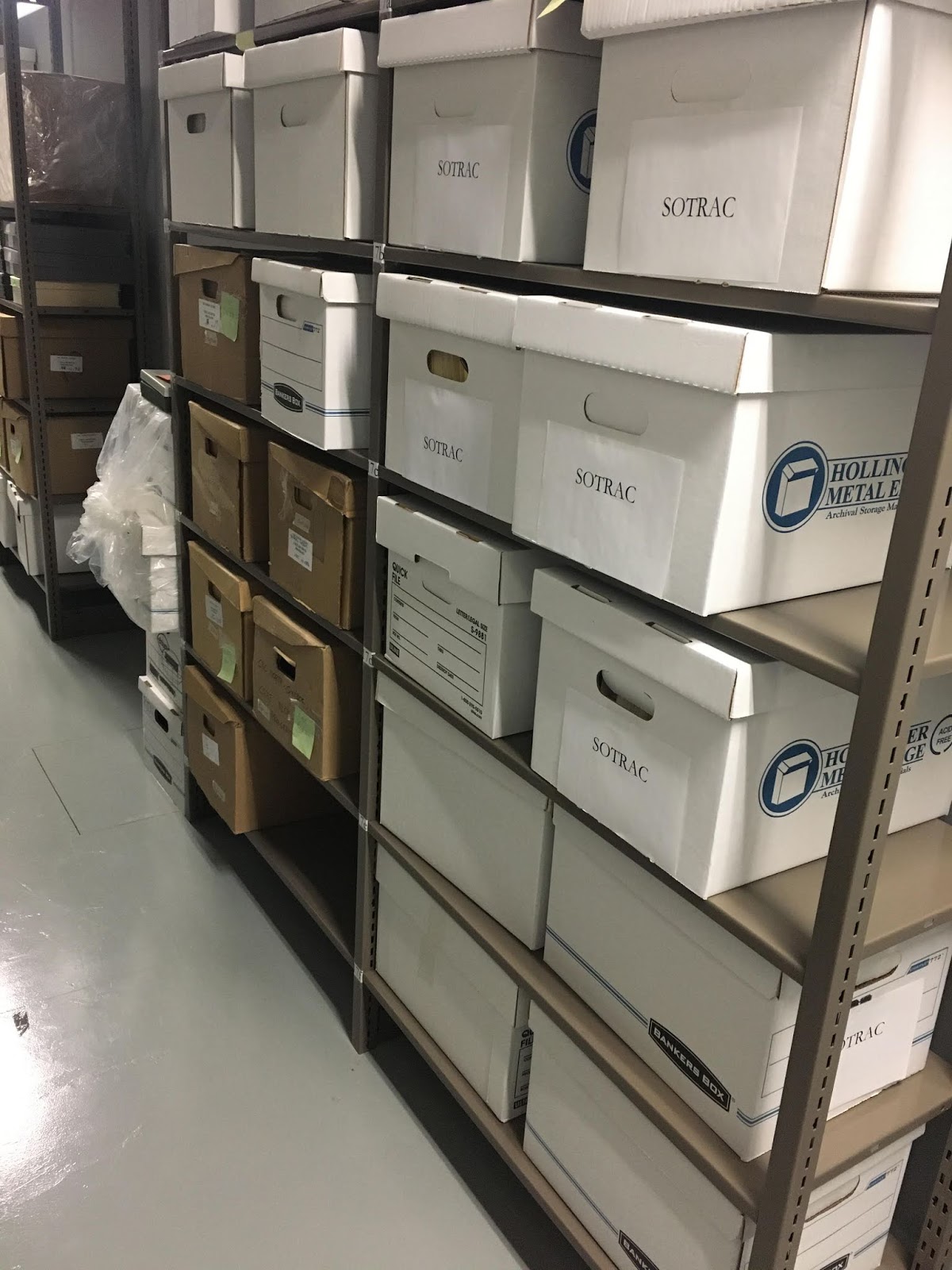 Some of the archives waiting for digitization
The content
will only expand as we continually digitize and catalogue the material that's
been donated.
If you think you may have something valuable culturally, do not
hesitant to contact Aanischaaukamikw. We'd be happy to hear from you.
At this
point in my tenure, I've only scratched its surface.
As a Cree person, I am
intrigued to acquire and learn more information as I continue to preserve what
lies in the archives. It is what entices me to play my part in a significant role as
a digitization technician.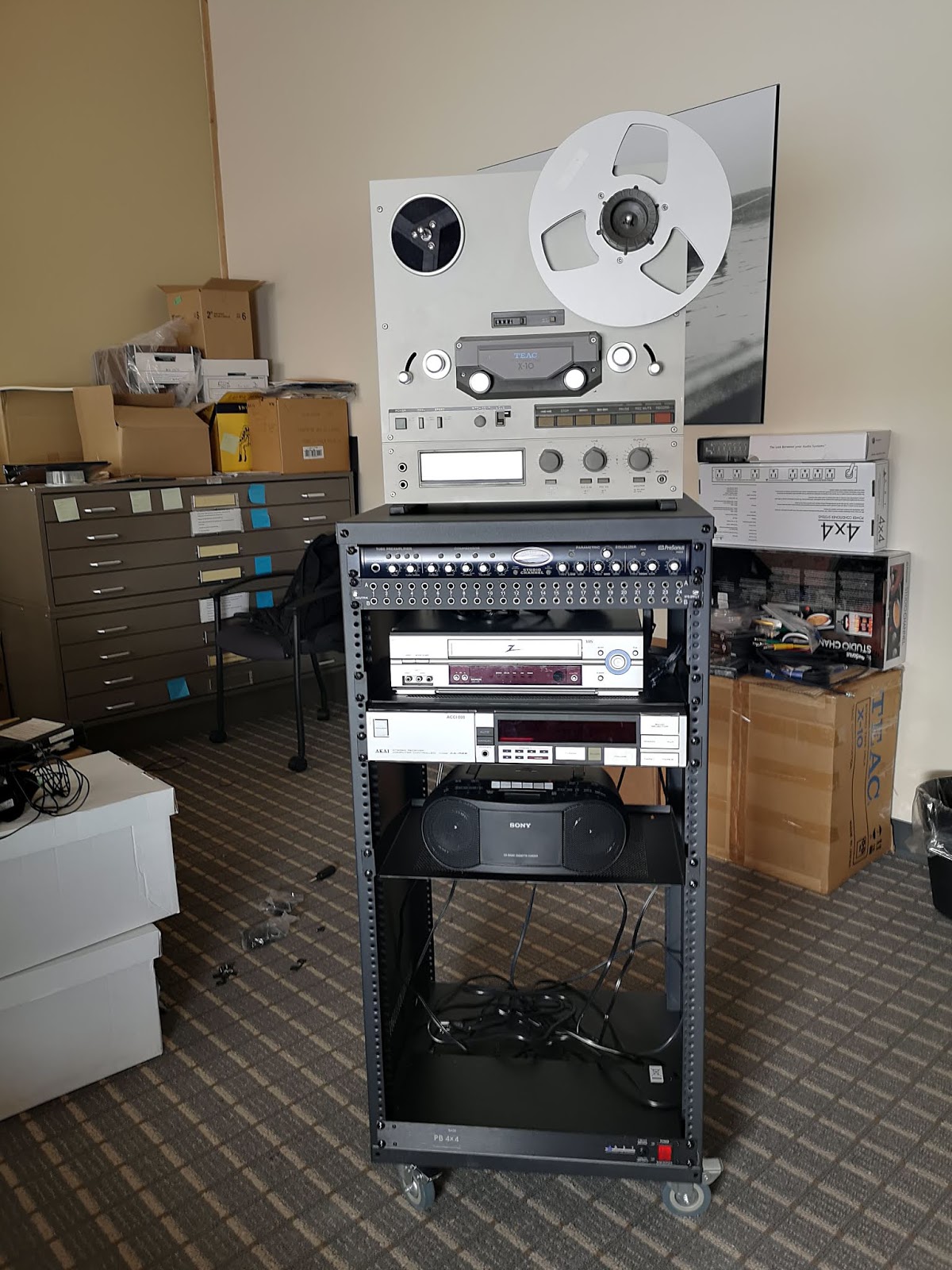 More digitization equipment
Kory Saganash,
Digitization Technician
*Project funded by
Library & Archives Canada, Documentary Heritage Communities Program and
Listen, Hear Our Voices