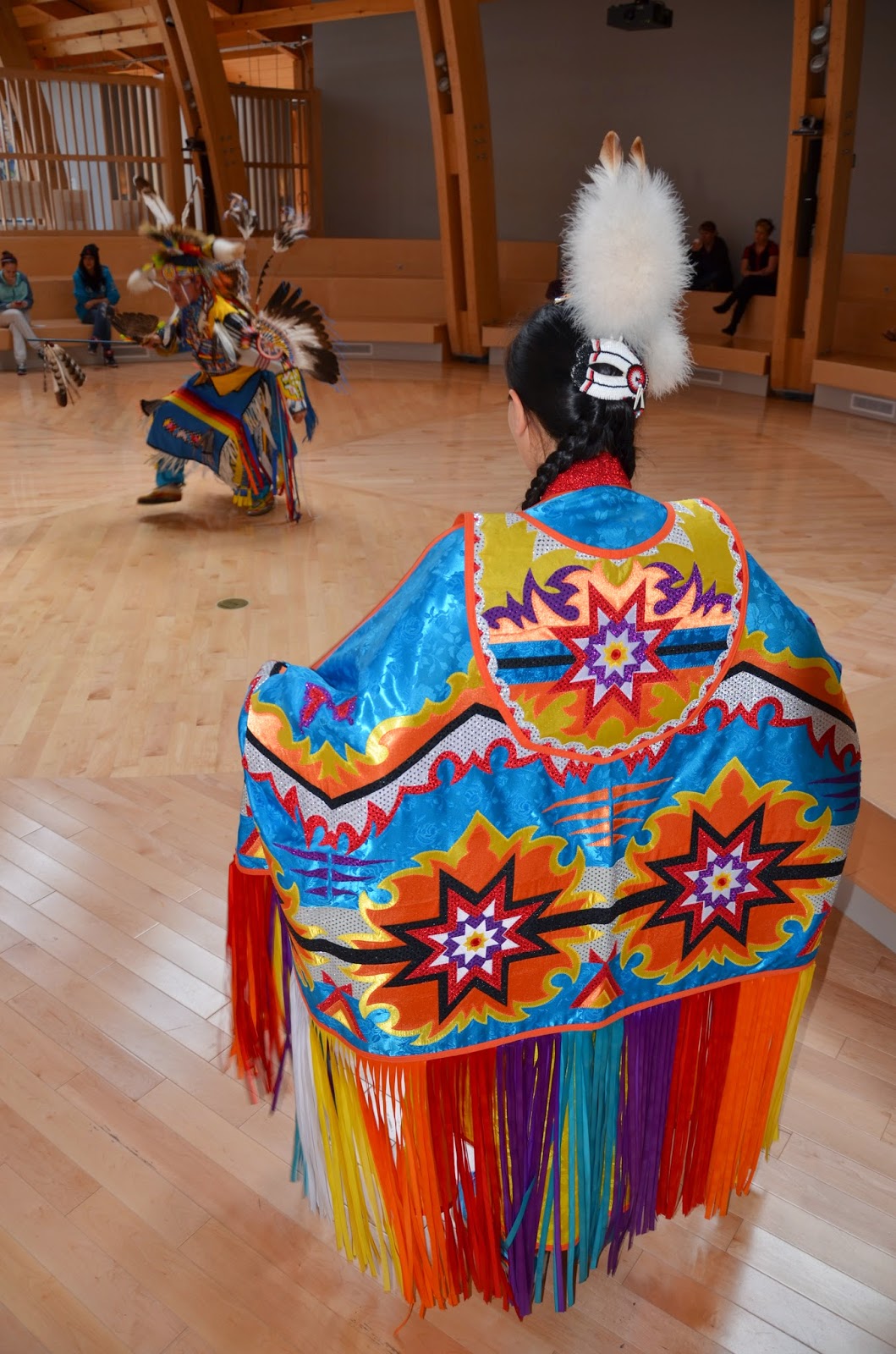 If
one thought that our first week of the Powwow workshop here at ACCI was well
attended, then our second week exceeded all expectations. The second week targeted youth and adults who
wanted to learn about dancing, making regalia, and to generally learn about
what Powwows are and general conduct while attending.
We
started off the week by having a showcase of our two wonderful dancers, Gabriel
Whiteduck and Paula Menarick. The
excitement level was already high, however after the introductory performance;
the focus on learning from Ouje-Bougoumou's youth was way beyond anyone's
imagination. After the initial excitement of the dancing, the youth spent the
rest of the day learning about Powwow etiquette and about the regalia worn
during a Powwow.
The
following day saw the youth learn various dance steps and practice through
games and role playing. Laughter filled
the Billy Diamond Hall and the youth were totally engaged. If we were able to teach for 24 hours a day,
there is no doubt that they would have stayed that long. They soon learned how to put together parts
of regalia, patterns were being shared and beads were being placed on slippers
and decorative pieces.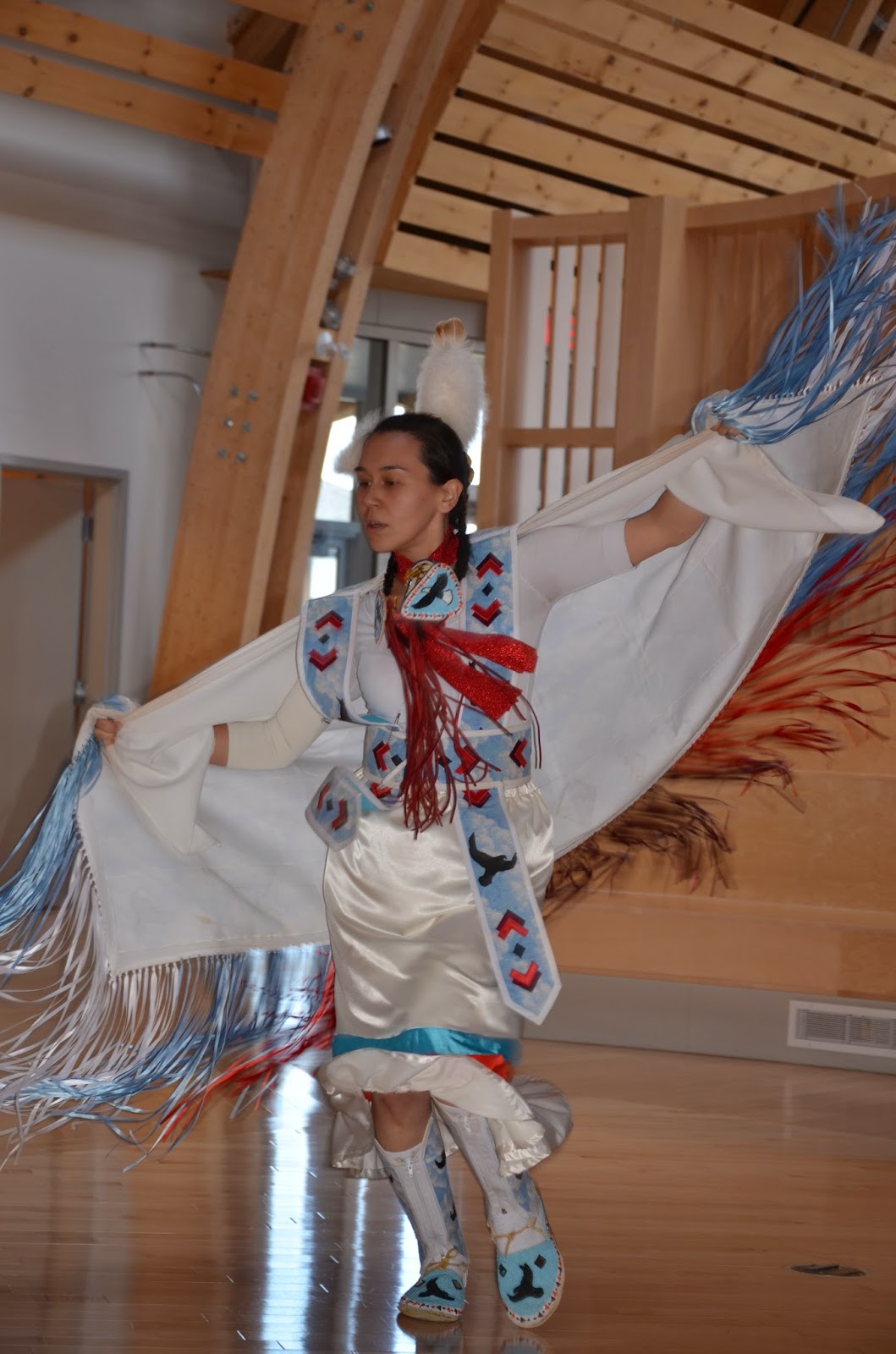 One
suggestion came out that changed the entire course of the week, "can we learn
how to sing and drum?" With that one of
our participants went home and brought back his drum. The level of interest in this area from the
ones who had a difficult time expressing themselves through dance, really
started to shine. They were able to
learn a few songs, and started to understand the beats and rhythm of the songs
so that the dancers would be able to dance.
For many this part was a highlight of the week. As the week went on, the youth were
continually asking for the drum.
There
was so much chatter among the youth that the following two days saw our
attendance double. There were close to
40 people here, all enthusiastic about dancing, sewing and drumming. In fact,
there were so many people, that it was almost impossible to stretch and do our
pre dancing warm ups in the Chief Billy Diamond Hall. However, when there is a
will there is a way.
We
were so incredibly pleased to host this workshop, and we hope that the youth
were able to take away enough information dancing and regalia making, that they
are able to practice on their own in the coming months and work on their
regalia to be ready for the 4th annual Ouje-Bougoumou Powwow.