This past weekend we held an event designed at passing on family traditions from one generation to the next. Families are such a strong learning resource for children anywhere in the world, and this is no different here in in Eeyou Istchee. We were able to offer many activities with the purpose of families learning together. Our family weekend had 58 adults attend, and considering that most of the people in attendance brought their young children with them, it has been estimated that we had over 80 people here to enjoy the events, speakers, arts and crafts, and workshops available to participate in.
We were proud to offer workshops on Cree Literacy where children and parents learned the basics of the Cree syllabics and eventually how to write their names. Mothers and daughters spent the day sewing and beading, and numerous designs were exchanged throughout the weekend. One young lady left with an outline of a pair of gloves, something she could not wait to start. Our tamarack decoy making workshop was a huge hit, people all weekend were comparing their decoys to other first time decoy makers around the table listening for the "ohhhhs" and "ahhhhs" from everyone else. Harry Snowboy, a traditional healer originally from Chisasibi, came and spoke to us about the rites of passage that children go through in their lives. The numerous children with their faces painted taking part in the arts and crafts table was truly a sight to see. There were so many young children that were happy and proud of their creations. Our archeologists made an enormous contribution to the weekend and the sounds of rocks chipping and being made into arrow heads and knives echoed throughout the building.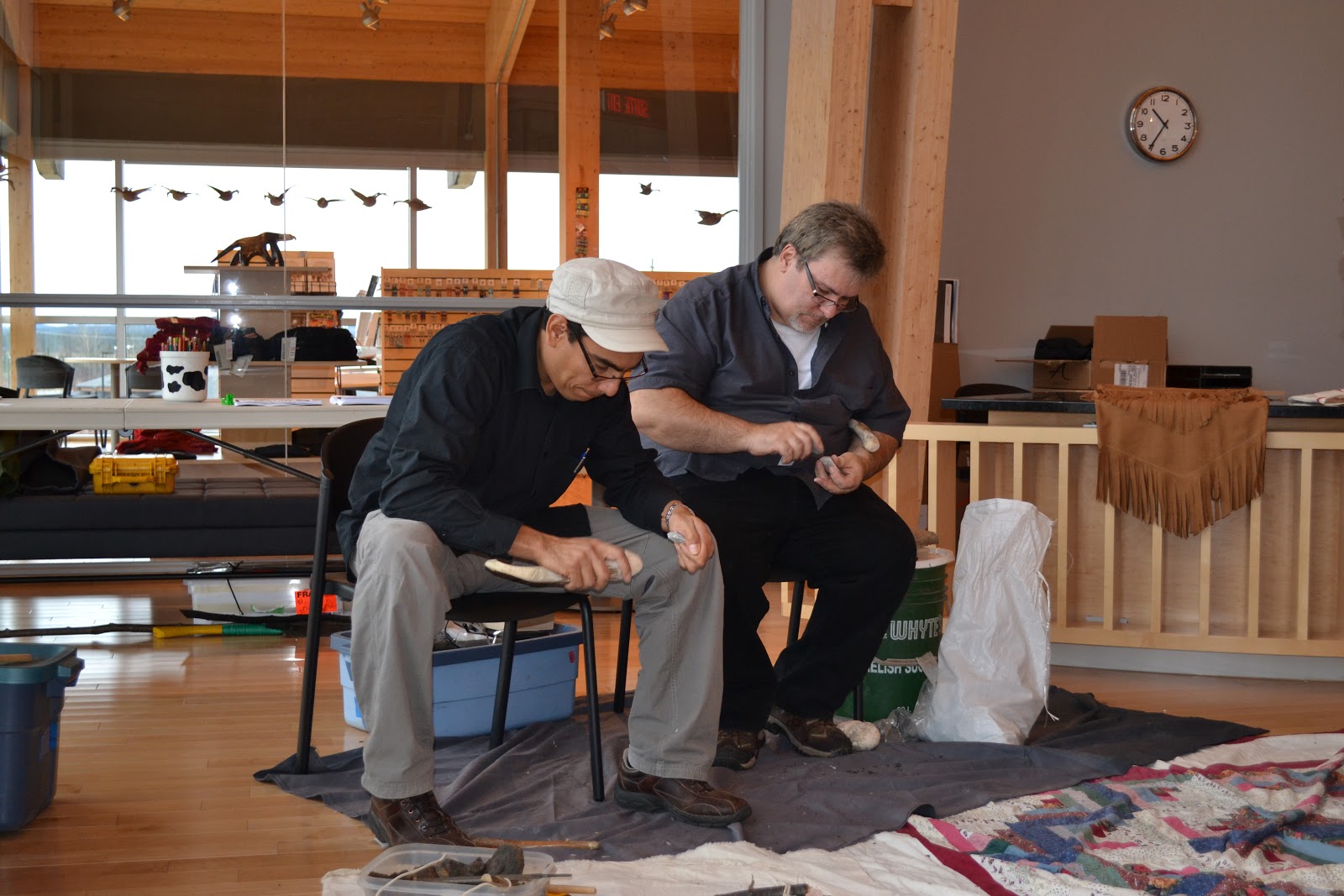 Seeing children laughing and families smiling together made this weekend event a success. One young boy stood out; after he completed his tamarack decoy he carried it around with him for the rest of the day like it was his own child. He was so extremely proud of his accomplishment and any person that happened to walk by was shown his work for the day. Hopefully the traditions that were learned here this past weekend will continue to be practiced and passed on to future generations, and for those of you that missed it, hopefully family weekends will become a regular event in years to come.